Tweet: A Group Show about All Things Birds
March 4, 2022 at 3:00 pm

-

7:00 pm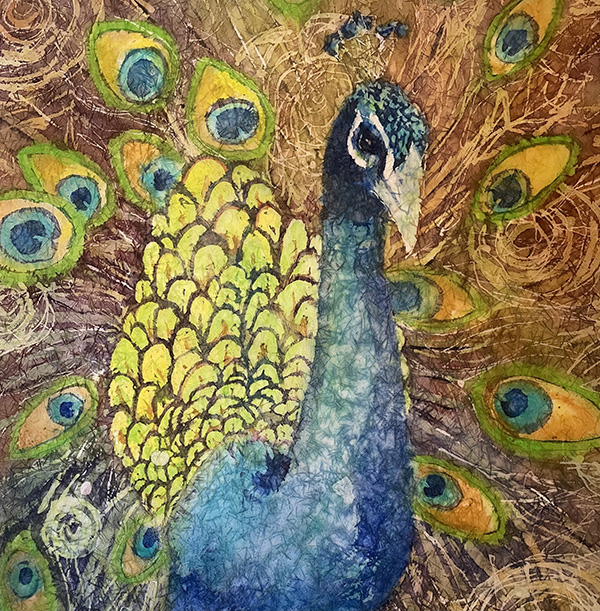 Spring is in the air and art for our Tweet group show. As the birds serenade us with their songs, our artists have turned their minds toward depicting their favorite winged ones.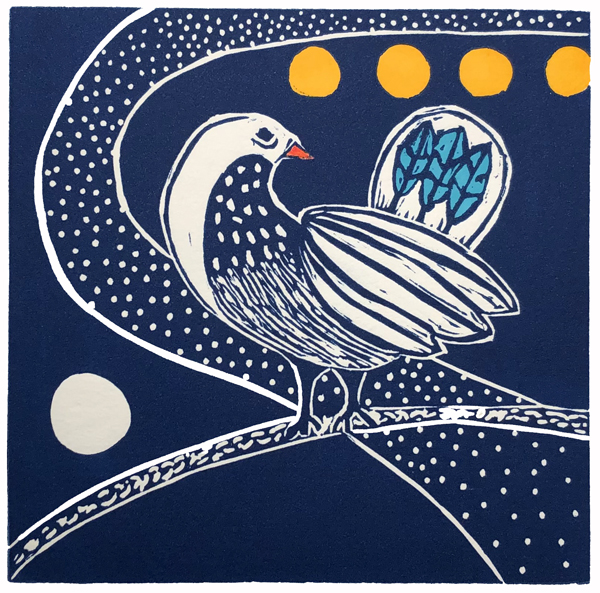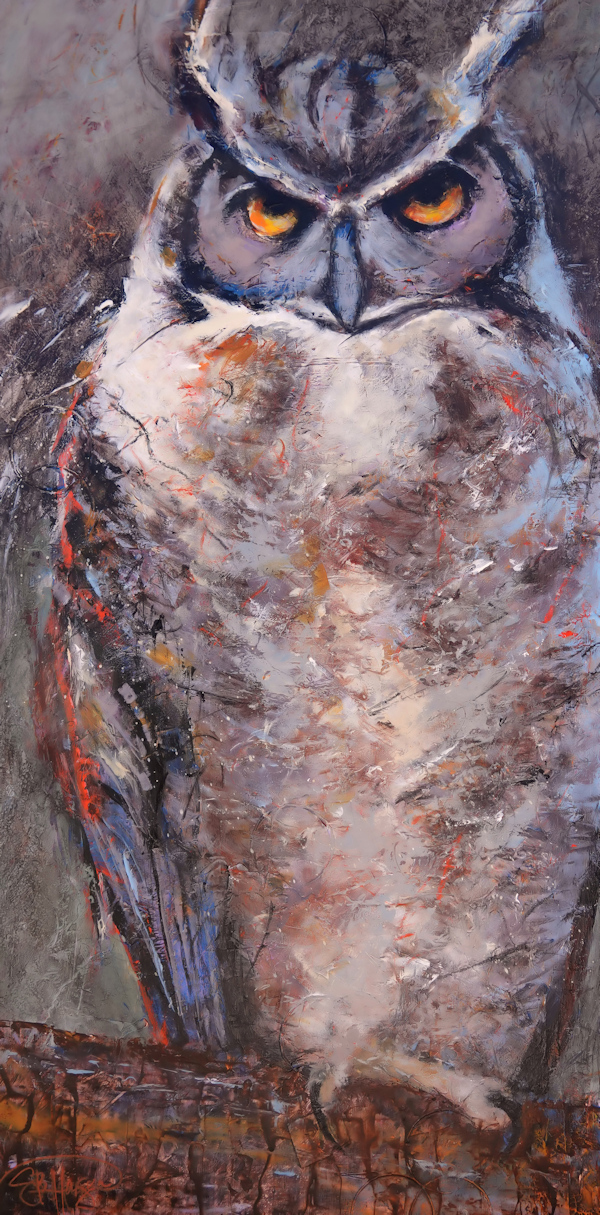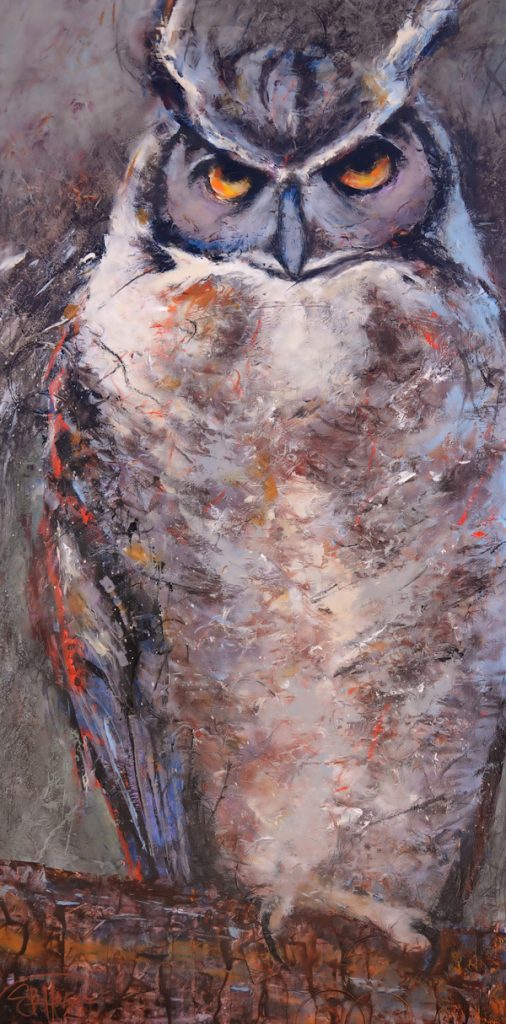 Waking up to birdsong, watching the ducks land on the water, a peacock in full plummage, an owl camouflaged in the trees but with those blazing yellow eyes…birds take so many forms. From the unassuming to the majestic, our artists portrayals are are completely unique from artist to artist.
Helen Brown's watercolors on rice paper are representational but at the same time loose and capture her peacock in full plumage. Adell Shetterly's two linocuts of song birds are whimsical and graphic in bold blue. Majestic birds hidden in the abstract multi-media Central Oregon landscape by Judy Hoiness leave so much to the imagination and honor the lands history. Ravens cavorting in the air by Janice Druian and a sweet yellow birdie semi-abstracted with flowers by Dee McBrien-Lee—any mediums, lots of perspectives. This is a joyous exhibit of our feathered friends to celebrate a new season.
---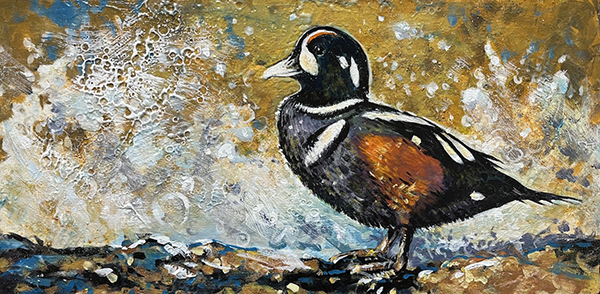 The Tweet Group Show is open until March 30th.