Loving Central Oregon Group Show
February 4, 2022 at 3:00 pm

-

7:00 pm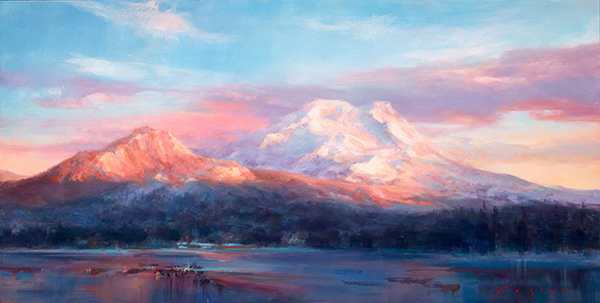 For the month of love, Tumalo Art Co. artists are presenting artwork about what we love – our home, Central Oregon. Expect to see art that celebrates the beauty of our unique landscape from every perspective—paintings, sculpture, photography and even jewelry.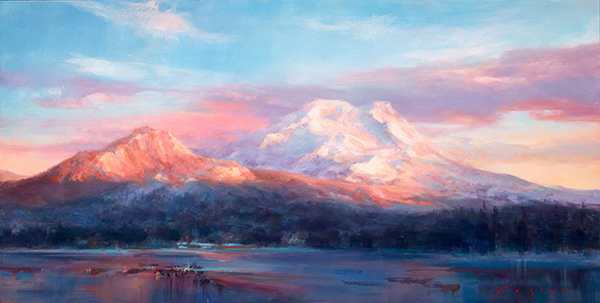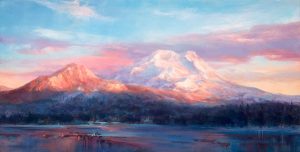 Katherine Taylor's oil, "Kaleidoscope Sunrise at Sparks" is in the February "Loving Central Oregon" group show at Tumalo Art Co. in Bend, Oregon this February.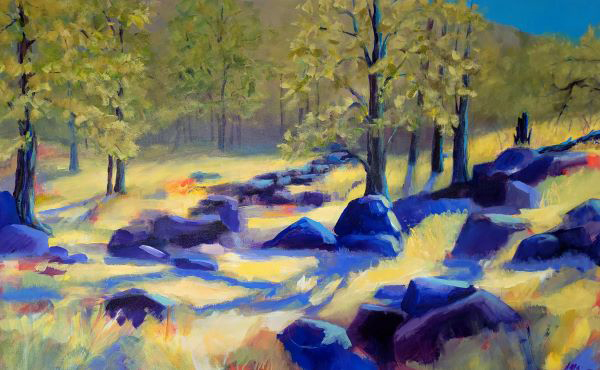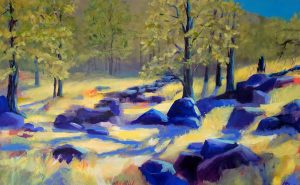 Dee McBrien-Lee paints her favorite hike in the Badlands of Central Oregon for the "Loving Central" Oregon group show at Tumalo Art Co. in February.
Inspired by their majestic surroundings many of the artists in this show worked large for the show. Dee McBrien-Lee painted a 30 x 48 canvas of Dry River Canyon, a favorite hike of hers with a more high desert landscape. Katherine Taylor painted the Cascades mountains at sunrise from Oregon's Sparks Lake using oils. While Anne Gibson choose a the rocky river rim in a dramatically wide horizontal painting. Digital media photographer Dorothy Freudenberg presents a pine forest with a winding path printed on metal with rich rust and green tones. Nancy Becker interprets the rich green, blue, purple and rust of Central Oregon is swirling hand-blown glass. These are only a sampling of the many pieces in the show during February focusing on the diverse Central Oregon landscape.
A portion of sales from this show will benefit a local nonprofit with a cause dear to the artists' hearts, the Hunger Prevention Coalition. Not surprisingly, some indigenous societies call the February full moon, the "Hungry Moon," and as we enter what is often the coldest month, hunger is with us today. Hunger Prevention Coalition raises funds to support partner agencies that feed the hungry through meals or groceries that that are nutritionally dense, as these foods are less likely to be donated because of perishability and expense.
---
The Loving Central Oregon Group Show is open until February 28th.