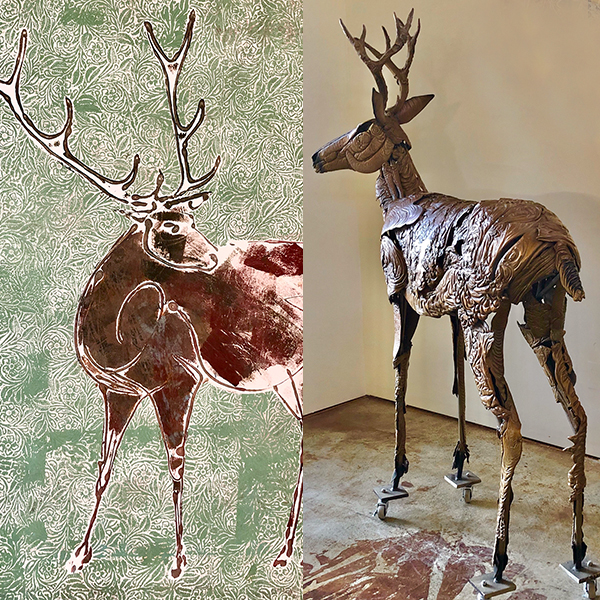 Soul Guide, monoprint 1/1 Homeward Bound, life-size cast bronze 1/1 Details

Danae Bennett-Miller's exhibit, Feathers & Fur, showing in June 2020 included a large sculpture of a deer, medium and small bird sculptures and new monoprints. All are one-of-a kind. Danae's new work is about connecting with feelings past and present. "Animals have supported my emotional well being, and energized my artwork for 40 years."
The impetus to create bird sculptures has come from Danae's time in isolation on her ranch, where she observes the activities of birds and animals daily. "the birds symbolize freedom to me. They can fly wherever they want to and don't know any borders. Their softness, color and movement inspire me to capture that feeling in bronze with iridescent patinas."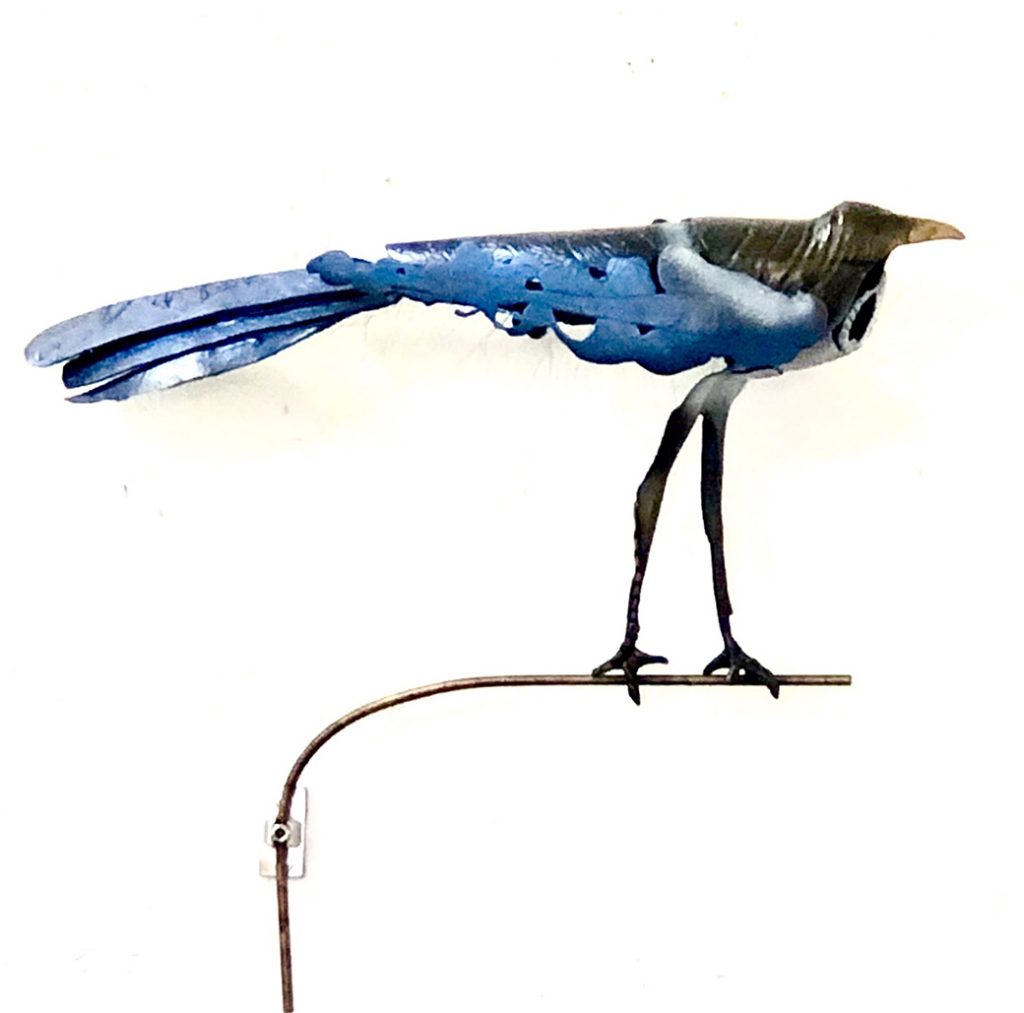 Life in Balance, Cast Bronze 1/1 Details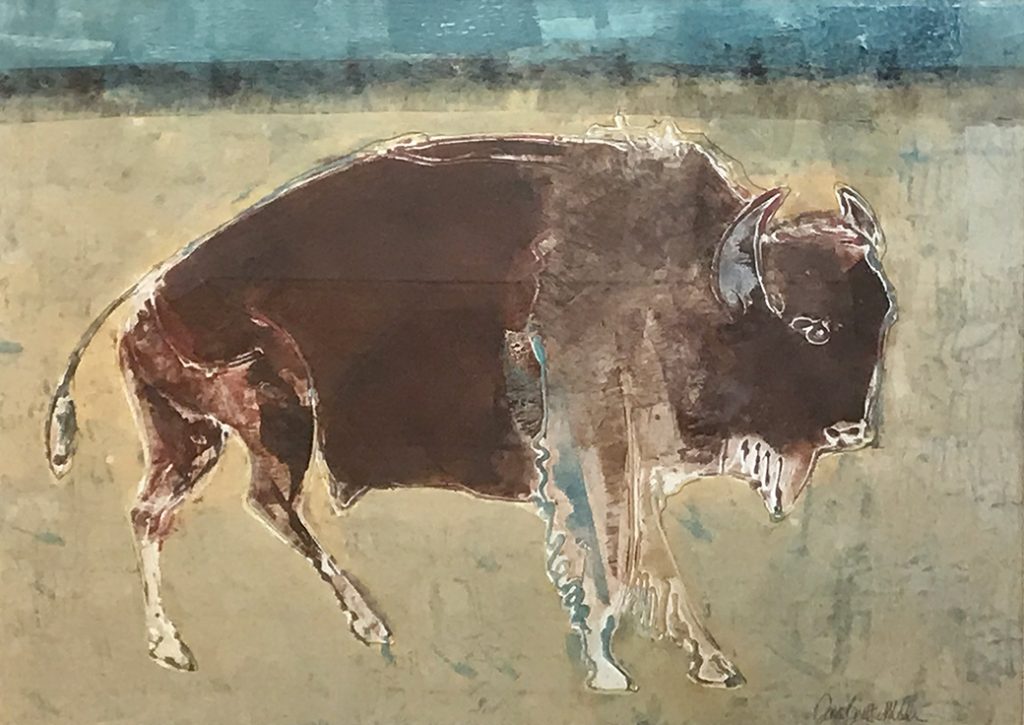 Bison, monoprint 1/1 Details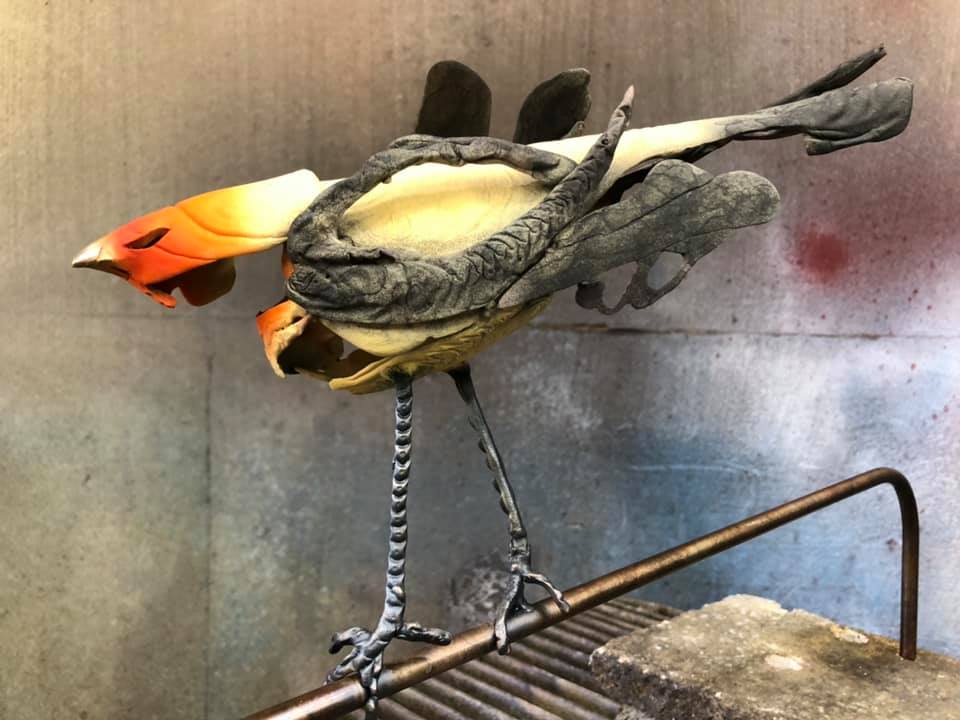 Out & About, Cast Bronze 1/1 Details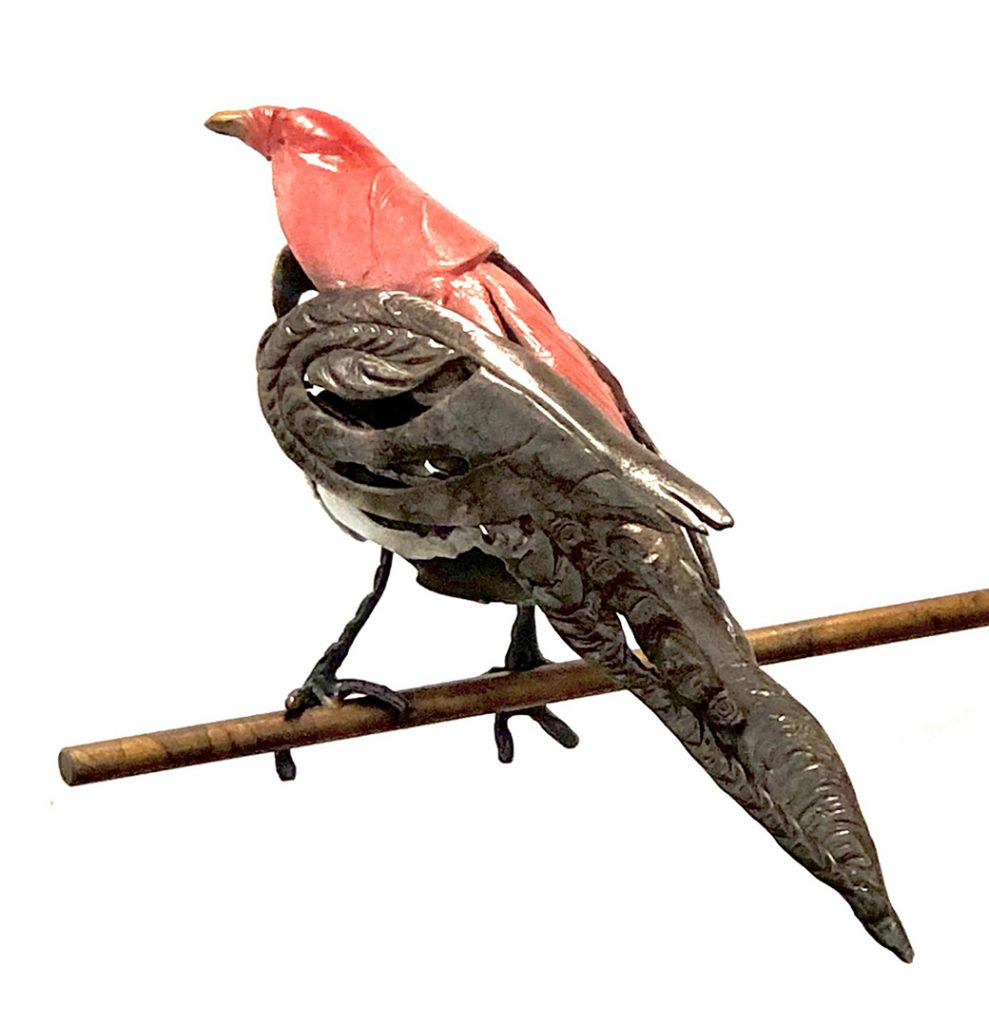 Of Flight and Freedom, Cast Bronze 1/1 Details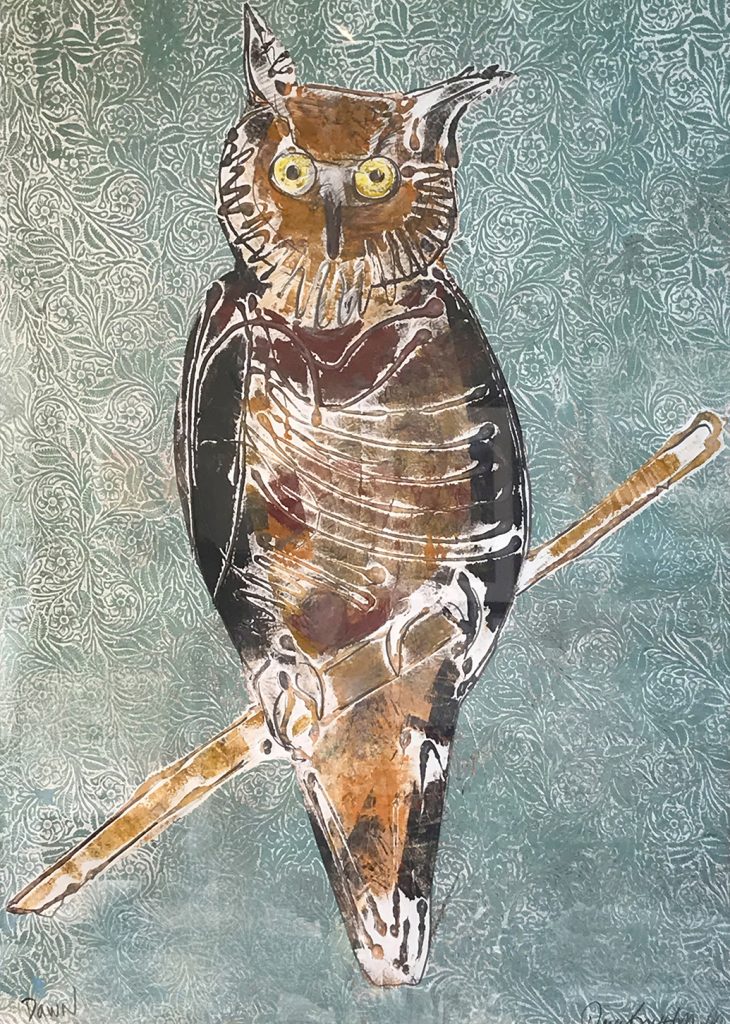 Dawn, monoprint 1/1 Details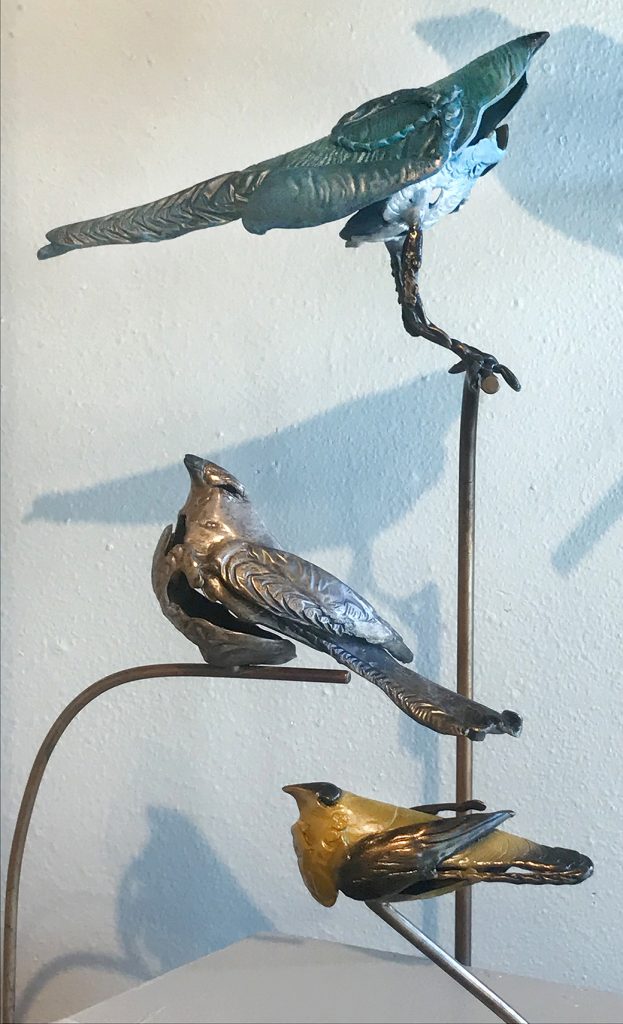 top bird—Blue; middle—Misty Mornings; bottom—Yellow. All are Cast Bronze 1/1
Contact Danae by email for more information, to make an appointment to view art,
and to purchase.
See a selection of Danae Bennett Miller's artwork on the Tumalo Art Co. shopping cart for easy purchasing.
Danae Bennett Miller's one-of-a-kind bronze sculptures are part of the cultural landscape in Bend with two public sculptures, one downtown and one in a roundabout. She fabricates each sculpture from many individual parts using a lost wax process. But rather than sculpting the wax into a model, she pours it out in slabs. The ragged slabs then become the building blocks for the sculpture. A foundry translates the shapes into bronze, and Miller adds the patina herself. Recently she has begun to add cast glass to her sculptures. Many of Danae's sculptures are tabletop size which make acquiring one possible for all levels of collectors. Danae raises chickens with her 12 year-old son, on the ranch she runs with her husband in Tumalo.
Besides sculptures for residential and corporate placement, Danae has had many public sculpture commissions. These include roundabout art of a horse on Greenwood Ave, and herons in a pocket park at the end of Minnesota Street in downtown Bend, Oregon; A heron sculpture in downtown Sisters, Oregon and the most ambitious of her public art installations, a complete tableau of life-size elk and pronghorn bronze sculptures with towering basalt rocks in the only roundabout on an Oregon state highway in Sisters, Oregon.
See Danae's process on this Oregon Art Beat segment >