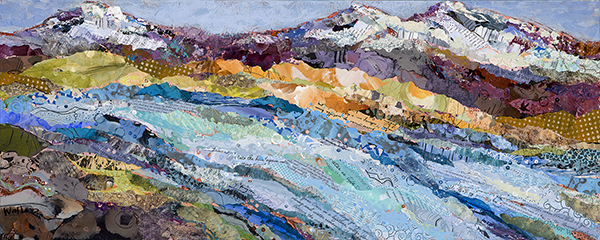 Plenty | mixed media on 40×16 canvas
Would you like to learn more about Shelli's work, or add a piece to your collection?
Reach us by email – we are here for you and happy to help!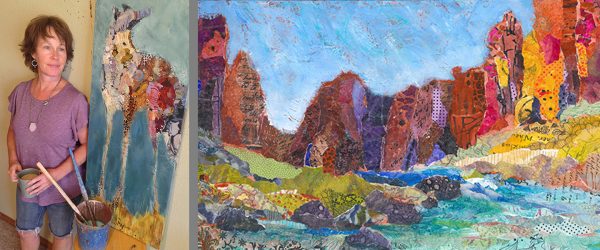 Shelli Walters, mixed media Shelli is a life-long Oregonian who grew up in Bend. She enjoys spending time exploring the great outdoors hiking with her Malamute or paddling her kayak. Shelli pours her love for nature into her colorful and delightfully textured mixed media paintings. "Spending time with Mother Nature renews my energy, clears my perspective and nurtures my soul. I want to share this magical experience in my paintings." Shelli is drawn to color as a way to express the power of living life in the moment. Layers upon layers of paint and collage add depth and texture – inviting the viewer to look closer, as in life, there is always so much more to be seen and experienced if we will just take a moment to observe and connect.