20 Year Anniversary Retrospective
April 1, 2022 at 3:00 pm

-

7:00 pm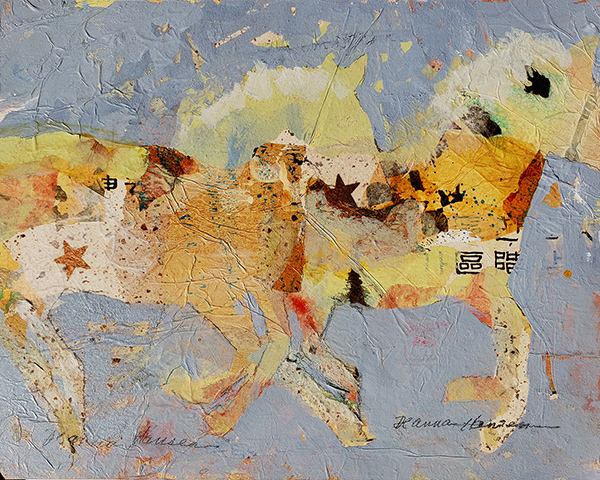 Tumalo Art Co. celebrates with its 20 Year Anniversary Retrospective show, which will include art from about 40 members and represented artists from over the years. Join us for music, libations and special food from Luckey's Woodsman Off-Grid Provisions!
From its beginning in the Tumalo Junction in the tiny burg of Tumalo, to moving just off the hub of Downtown Bend on Greenwood Ave., and then moving to the Old Mill District just as the great recession began in 2008, Tumalo Art Co., has always been filled with some of the best art the Northwest has to offer. Owned and operated by artists, the gallery has thrived through the years through good times and hard times.
Artists who were the in the first show in 2002, Marta Batha, Chari Rich (Grenfell), Karen Piedmont, Annie Ferder, Tracy Leagjeld, Deanna Hansen, Janet Guiley, Mary Marquiss and Susan Luckey Higdon are all represented in the 20 Year Anniversary Retrospective. And well-known artists who have been represented by the gallery will come back for this show, among them Kim Chavez, Ingrid Lustig, Kathy Deggendorfer, Vicki Shuck and Gary Vincent. Cheri-Lee Helfenstein, who taught art at COCC after her membership at Tumalo Art Co. will present her book of poetry illustrated with her paintings. Loved artist Pamela Bird will have a painting in the show loaned by her husband Dave Hewitt.
Tumalo Art Co. is built on relationships, both between the artists themselves and their collectors. When you visit Tumalo Art Co. you are greeted by one of the 14 member artists. As artists themselves they can talk knowledgeably about all of the art, explaining their colleagues techniques, styles and stories. Customers meet the artists whose work they love. One of the groups goals is to make art accessible to all and take away the intimidation of entering a gallery. People coming in for their "art fix" are encouraged, whether they purchase art or not to stay and be inspired. They also offer many ways for people to get started collecting art, from original art cards, limited edition Giclée's and tiny art. Collectors looking for large pieces for their homes and offices will also find many pieces of art to choose from. The gallery represents artists making ceramics, glass, sculpture, photography, digital media, original hand-pulled prints, hand-turned wood and hand-made jewelry from four local makers as well as painters in all mediums.
---
The 20 Year Anniversary Retrospective Show is open until April 30th.