David Kinker—"Over Water" New Paintings
May 6, 2022 at 3:00 pm

-

May 31, 2022 at 7:00 pm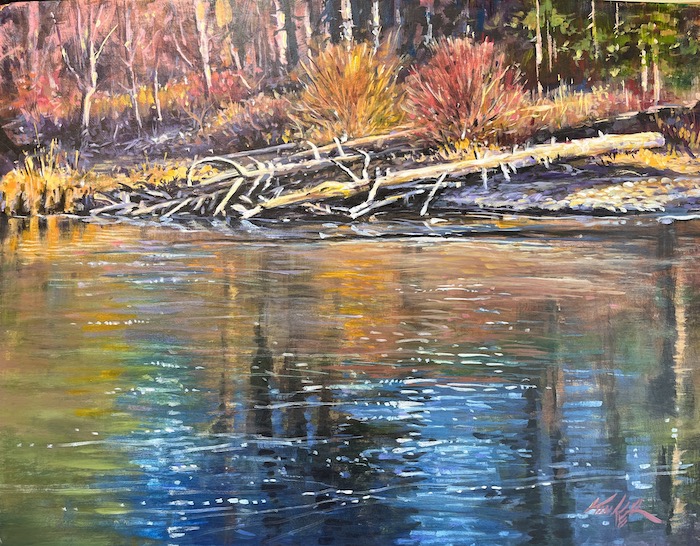 Exhibit runs through the end of May. The first solo show of the year at Tumalo Art Co. features new works by David Kinker.
With "Over Water", Kinker dives into his entrancement with all things water.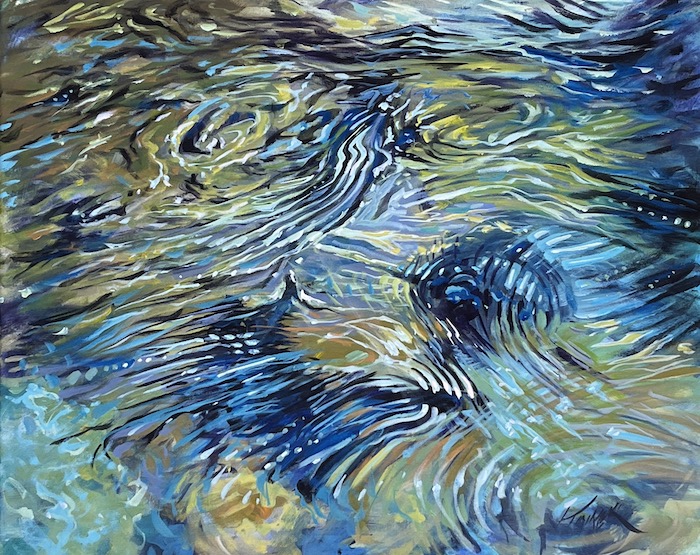 An avid rafter and river guide and adventurer on wild rivers from the Pacific Northwest to South America and beyond, Kinker has learned water. As a painter, he is able to describe the mesmerizing movement and atmosphere, and colors and feeling of water, bringing it to the viewer as a felt experience. A colorist by nature, Kinker's painting are the perfect focal point to a room.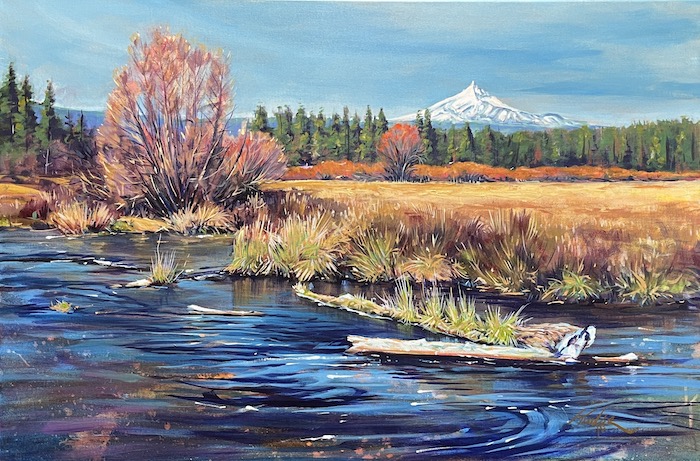 Many of the works in this show are large. Kinker also makes plein air study paintings in the field and these are available. Well-known for murals across Central Oregon, he was recently commissioned to do murals and original paintings for the Partners in Care facility in Bend, along with many private residences. Multi-talented, Kinker makes the frames for all of his paintings, mixing exotic woods, many that are reused materials, to complement his paintings.
Tumalo Art Co. is an artist-run gallery in the heart of the Old Mill District, open 7 days a week. Call 541-385-9144 for details.