Danae Bennett-Miller—New Sculptures & Printmaking
June 3, 2022 at 3:00 pm

-

June 30, 2022 at 7:00 pm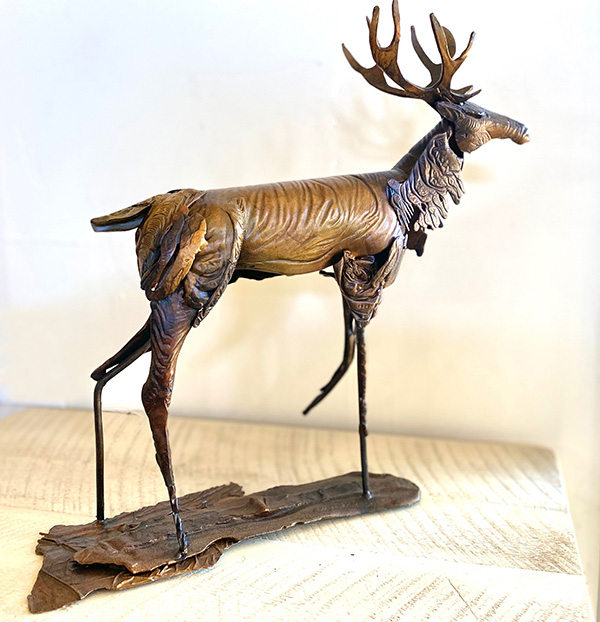 Small birds, cranes, eagles and elk and other wild animals show up in Danae Bennett-Miller's
June show, "Spirit Found", opening June 3, from 3-7 pm during the Old Mill District's First Friday Gallery Walk. The show is up through June. For this exhibit Danae has created both bronze sculpture and collage monoprints with polyurethane layers on cradled board.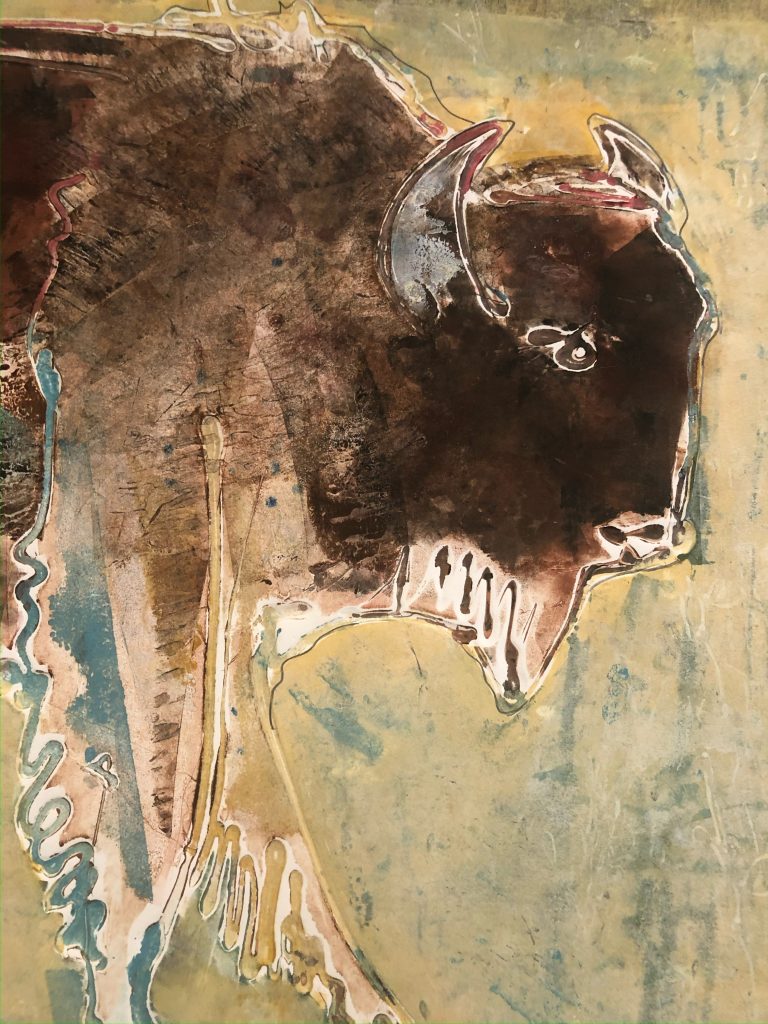 Nature always wears the colors of the spirit.
—Ralph Waldo Emerson
The animals who live with and around Danae are her inspiration. They connect to the spirit of the earth and fill her soul. A rancher who raises chicken and other farm animals, Danae has a close relationship with her surrounding environment and is well-known for her organic, life-filled forms of animals. To create their dynamic shapes she flows out strips of wax with ripples and texture and forms them into the shapes she is imagining for each creature. This technique gives an organic aliveness to each one. Once cast her pieces are one-of-a-kind. Augmenting her sculpture works with printmaking has given a new avenue to express form, texture and line to all of her animals.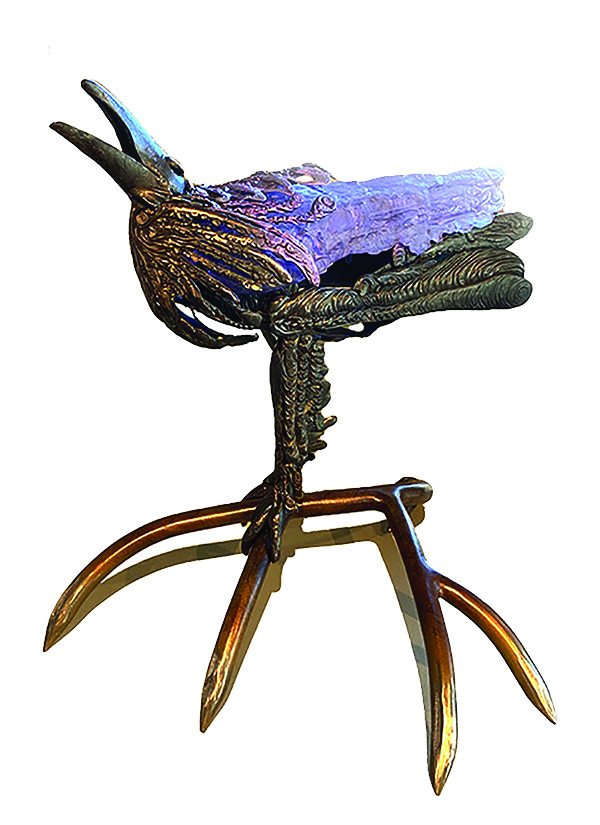 Besides sculptures for residential and corporate placement, Danae has had many public sculpture commissions. These include roundabout art of a horse on Greenwood Ave. in Bend, Oregon; herons in a pocket park at the end of Minnesota Street in downtown Bend and a heron sculpture in downtown Sisters, Oregon. The most ambitious of her public art installations is a tableau of life-size elk and pronghorn bronze sculptures with towering basalt rocks, in the roundabout on Highway 20 in Sisters, Oregon.
See more of Danae's available sculpture and monoprints