Anne Gibson—Topophilia : Into the Canyons
October 7, 2022 at 3:00 pm

-

7:00 pm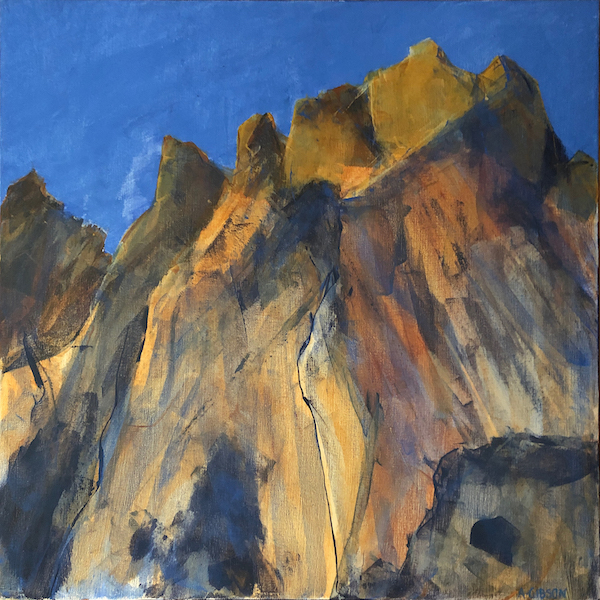 On the very first day of Anne Gibson's first visit to Central Oregon, a morning hike at Smith Rock and an afternoon ski at the Nordic Center up in the Cascade mountains cemented her dream to move out West. Over the decades, this place became home as she lived through both uplifting and painful life experiences, all sharpened and cushioned by the pinch-me joy of actually living in a place most people only come to vacation in.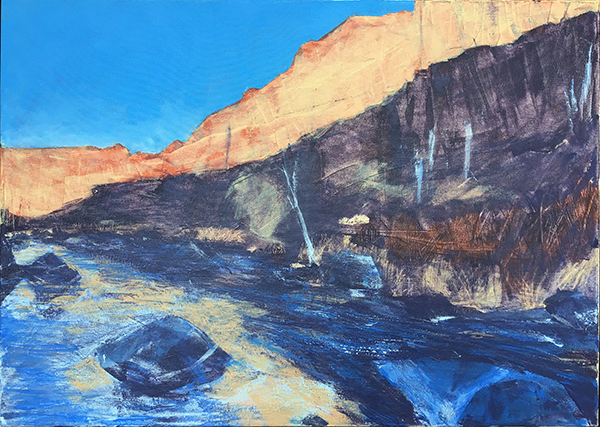 Though rendered in a representational way, Anne's Canyon paintings are a retrospective of the artist's internal journey during the pandemic years when life changed dramatically all over the world. It was a time to take stock, to look and feel deeply, and to find ways to love this troubled, exhilarating, maddening, gorgeous world.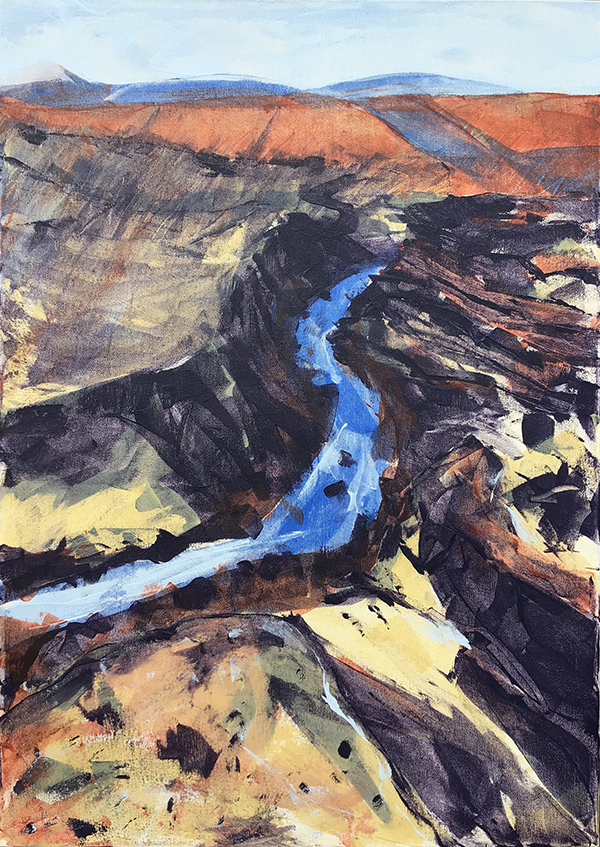 During the pandemic, our homes became both refuges and prisons. The places where we used to meet friends and family and feel community were mostly shuttered to us. Here in Central Oregon trailheads leading to our favorite spots to walk, float, climb, play, and find peace were closed. Initially Anne found solace by painting favorite places she couldn't go anymore. Working from dozens of her own source photos, she virtually visited places like Smith Rock in her studio, creating a series of soaring pinnacle paintings such as Golden Hour – Smith Rock. Another in this series, October Skies – Smith Rock, was chosen for purchase by a panel of writers, artists, designers, curators, and Multnomah County staff in the 2022 Regional Art & Culture Council's Public Art Purchase.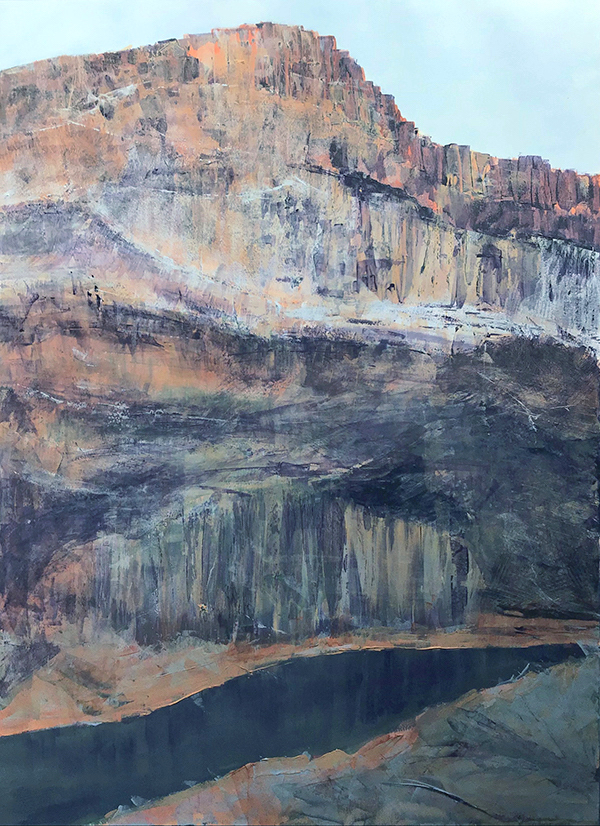 Eventually, as cabin fever built, the people in Anne's pandemic household cast about for new ungated places to walk and breathe. Somewhere beyond neighborhood streets. New-to-them trails up in the BLM became favorites. They returned again and again to the Crooked River, Deschutes River, and Whychus Creek canyons viewing the cliffs and water from the rim at dawn, or the river-level depths when the late afternoon sun cast deep shadows or the flat light of a cold gray winter day. Each visit inspired new color palettes and compositions to Anne as she began to paint portraits of these places.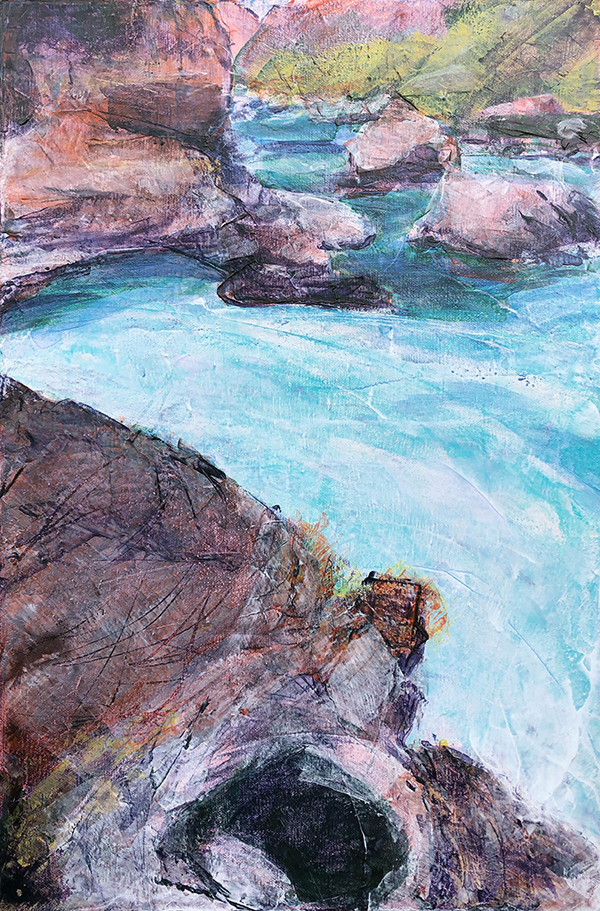 "Standing on a canyon rim or scrambling down rocky switchbacks, you witness layers of history in the cliff faces formed over millennia. These many Central Oregon canyons—and there are dozens of them, some hundreds of feet deep—were formed during the Pleistocene, as many as 5 million years ago. Venture far enough and all trace of human intervention fades. It might leave you feeling insignificant or expansive and part of a much greater whole. But it definitely makes you feel something. These canyons open-up new worlds."
—Anne Gibson
"There is a word for love of a place: topophilia, popularized by the geographer Yi-Fu Tuan in 1974 as all of 'the human being's affective ties with the material environment.' In other words, it is the warm feelings you get from a place. It is a vivid, emotional, and personal experience, and it leads to unexplainable affections."
– Arthur Brooks, "Find the Place You Love. Then Move There." 
The Atlantic, January 14, 2021
This exhibit will run through October.