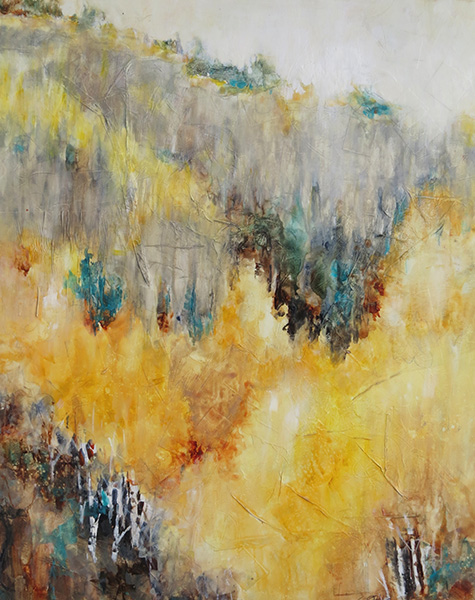 In celebration of a new season full of color, Tumalo Art Co. artists present "Autumn Joy", a group show opening September 7 from 4-8pm and continuing all month.
Mixed media by Shelli Walters, Marty Stewart's atmospheric pastels, photography by Bruce Jackson and Dorothy Freudenberg's cutting edge digital media, Sarah B. Hansen's interpretive landscape, Annie Ferder's floral in fall colors and new paintings by many more artists. Tumalo Art Co. has a diverse group of local and regional artists whose work complements each other. Besides the group show each member artists has a full wall that shows their cohesive approach to their body of work. The art shown includes glass, sculpture, ceramics, jewelry, and wood turning, along with all media of painting, digital media and photography.
Along with Tumalo Art Co., Lubbesmeyers Studio & Gallery and Bend Art Center in the Box Factory make up a triad of exciting art openings during Bend's monthly First Friday Gallery Walk. Tumalo Art Co. artists are available during the First Friday Gallery walk openings to visit and discuss their art. And, they are known for a great spread of food as well.
Tumalo Art Co. is an artist-run gallery in the heart of the Old Mill District open 7 days a week.