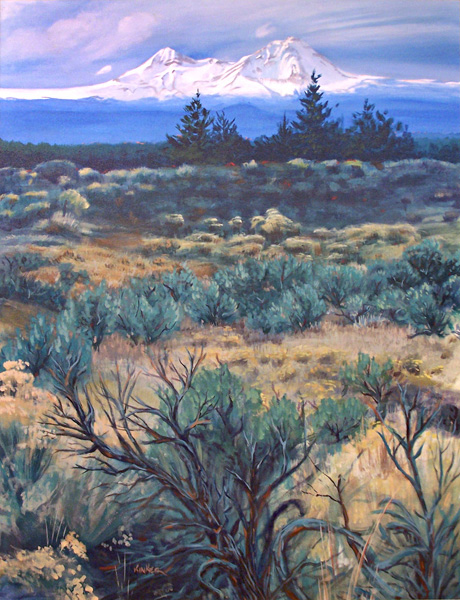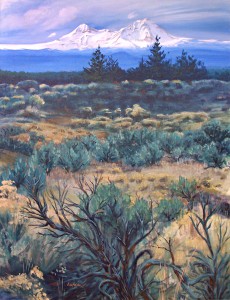 "Inspired Landscapes: inner & outer visions" featuring new digital media by Dorothy Freudenberg and acrylics by David Kinker will open October 4, during the First Friday Gallery Walk from 5-9pm at Tumalo Art Co. an artist-run fine art gallery in Bend, Oregon.
Though working with very different media, both artists offer a bold interpretation of the landscape.
Dorothy Freudenberg takes her photography into new worlds using digital media to create her inner vision of the season. "Autumns shift asks us to release any burdens we've been carrying, in the same ways the trees release their leaves into the wind", explains Dorothy. Her layered landscapes, in rich colors, capture this process of change and release.
Just finishing a summer of river guiding, David Kinker has been immersed in the beauty of rivers and canyons. According to David, "the reflection and rhythms of the river are inspirational to me. They have a language that is authentic and healing to us all—metaphor and symbols abound." His new paintings embody this inspiration.
Tumalo Art Co. is an artist-run collective in the heart of the Old Mill District open 7 days a week. www.tumaloartco.com;541-385-0144.