Opening March 1, from 4-8pm, Tumalo Art Co. presents a group show simply called "Water". Many of our artists paint water from all perspectives—either as the main focus or as some aspect of the landscape. One of our worlds most important elements of life, water is also one of the most artistically inspiring and challenging to capture.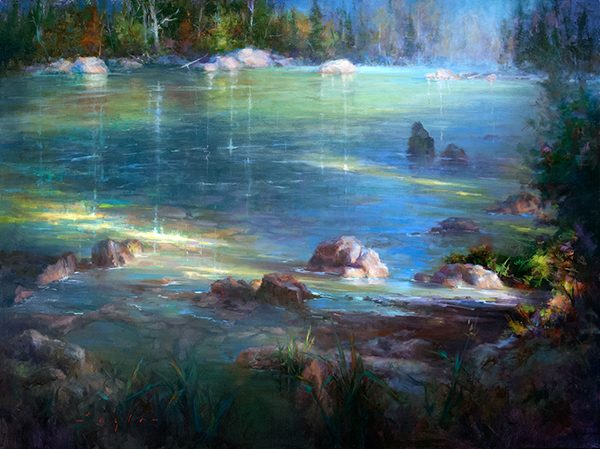 River guide and rafter David Kinker has recently been re-inspired by his month-long trip through the Grand Canyon and presents new paintings of that monumental trip. Susan Luckey Higdon paints the Deschutes River just below the 1st Street Rapids. Janice Druian's interprets a quiet scene of a Sierra Lake reflecting tall peaks at sunset. Sarah B Hansen captures the metallic glow of threads of water through a mountain meadow, while Helen Brown's watercolor batik describes an ocean bay. These are only a few of the artworks represented in the show.
Tumalo Art Co. is an artist-run gallery in the heart of the Old Mill District, open everyday. www.tumaloartco.com, 541-385-9144.