Taking this opportunity to embrace and explore new ideas, materials, and techniques, and to shake up their palette, perspective, approach or subject, Tumalo Art Co. artists are showing art that is Outside the Box during March. The show opens March 3, from 4-8pm during the First Friday Gallery Walk.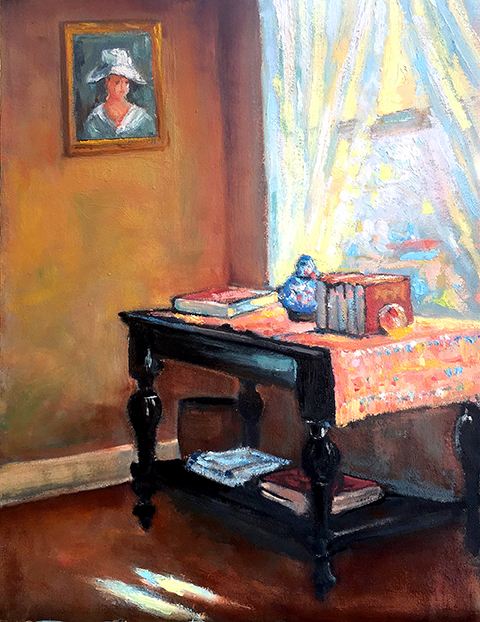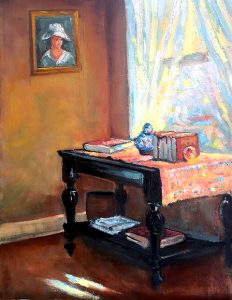 Oil painter Janice Druian has been moving into new territory painting interiors with a timeless patina, Marty Stewart is stretching for complete abstraction and David Kinker has painted statuary in an East coast cemetery. Dorothy Freudenberg's ancient love symbols are vibrantly relevant to today.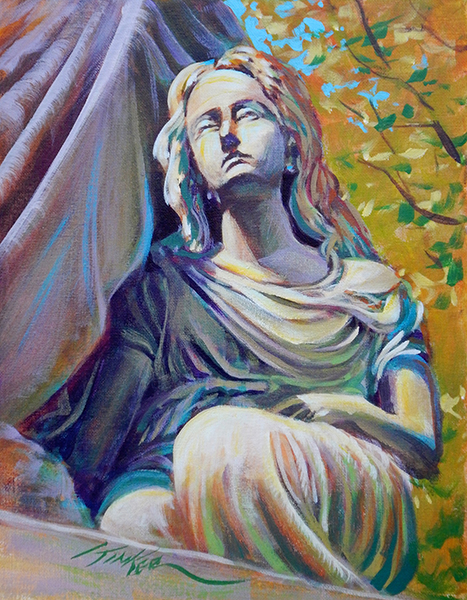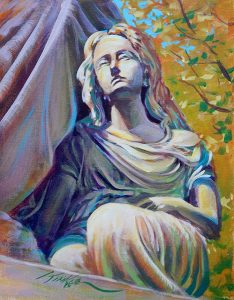 Each artist will explain in a statement attached to their art what their motivation and process was for painting "outside the box". For an artist, stretching to try a medium or subject that they haven't been working with helps them find new creative momentum.
Tumalo Art Co. is an artist run collective in the heart of the Old Mill District, open 7 days a week. www.tumaloartco.com; 541-385-9144.