Tumalo Art Co. presents "Earth Song", a show of new paintings by Marty Stewart, opening during the First Friday Gallery Walk, April 7 from 4-8pm.
As a landscape painter, whether en plein air, or in her studio, Marty Stewart has found that the earth sings to her, or perhaps whispers at times, or calls loudly.  Over the years of painting land, sea and sky – rivers, mountains and forests, she has come to attribute a unique voice to these various elements of nature.
Rivers sing of journeys. Mountains quietly affirm their endurance. Clouds whisper and dance. Grasses murmur in the wind. The sea roars its powerfulness. Individual voices weave together into a song of the earth, and its beauty and life-sustaining gifts.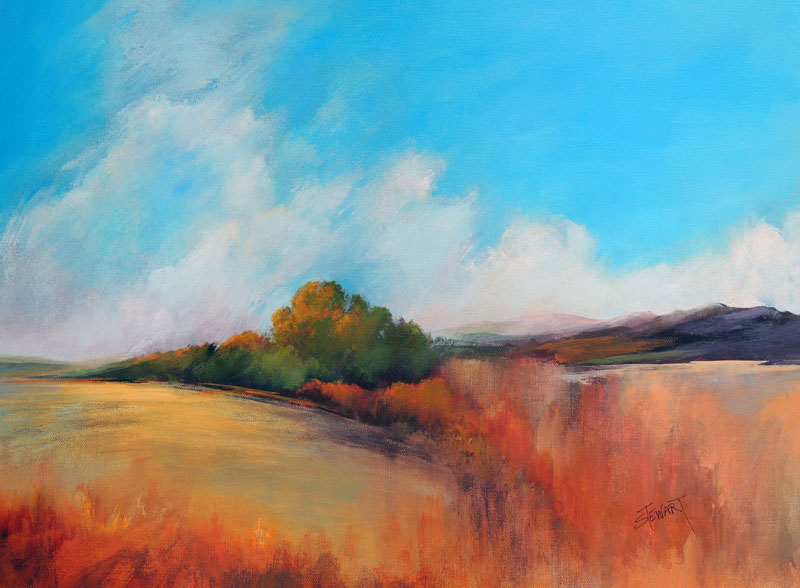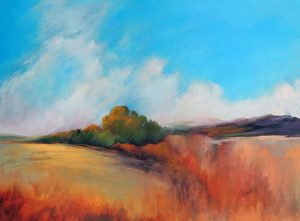 Focusing on these voices that inspire her paintings, Marty presents her show of new paintings, "Earth Song".  In addition to her pastels, she will present two acrylic landscapes to join the choir. Her award-winning pastels begin with an under painting of watercolor on sanded paper, to set the composition and mood.  Soft pastels in rich colors are then applied – sometimes boldly, sometimes softly – to create a dramatic, moody, and inviting atmosphere to beckon the viewer in and to explore.
Marty's paintings will sing you their song: a song of the earth.
Tumalo Art Co. is an artist run fine art gallery in the heart of the Old Mill District in Bend, Oregon. The gallery is open 7 days a week. Find more information about Tumalo Art Co. online