Dee McBrien-Lee —Incanto
June 2 at 3:00 pm

-

July 4 at 7:00 pm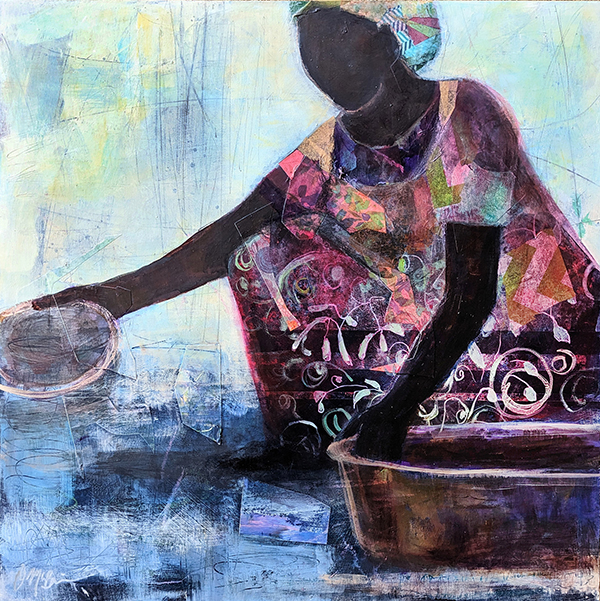 Tumalo Art Co. features new paintings by Dee McBrien-Lee, opening June 2, during the First Friday Gallery Walk from 3-7pm in the Old Mill District. Her solo show, Incanto, features both figurative and pure abstract works in mixed media with an emphasis on acrylic.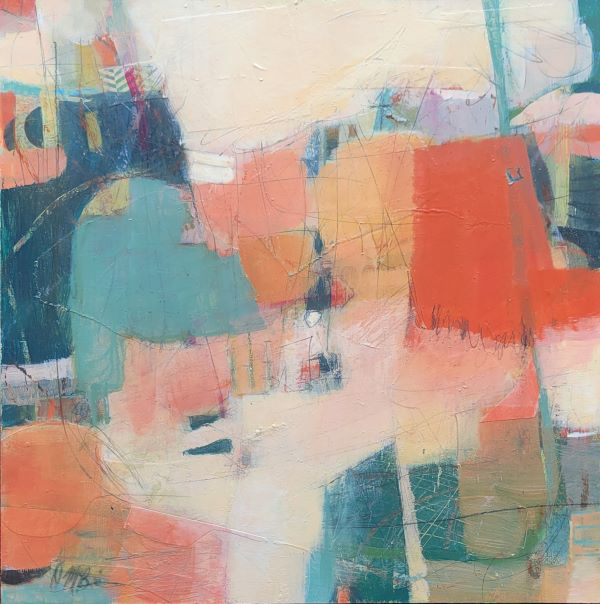 Incanto is defined in Italian or Spanish as a spell, charm, enchantment, fascination, or magic—the act of enchanting or state of being enchanted.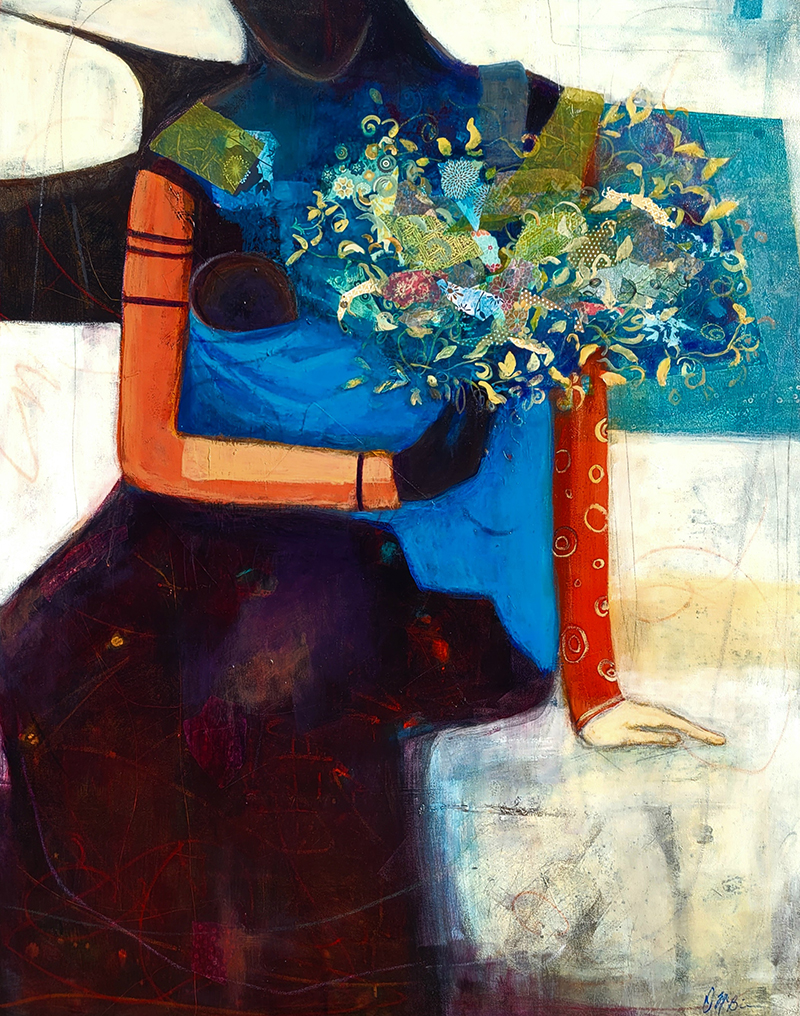 With each painting Dee attempts to immerse or enchant you, inviting you closer to see the mysteries and secrets held within. Dee is happiest when deconstructing images into their most abstract forms while retaining a sense of place and subject. These paintings invite the viewer to create the story, while embracing them with color and shape.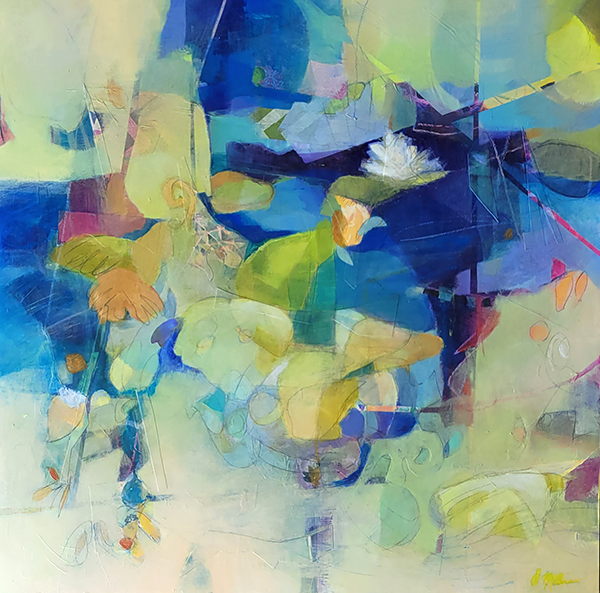 When coming up with a theme for this show Dee wanted to make it broad enough to include both abstract and loosely figurative works. "Over the past 18 months I have dedicated myself to exploring and digging into abstract design and various techniques that are new to me as well as those I have utilized in the past. I have re-introduced a lot of collage and free play with acrylic and other media and especially love to use oil crayons, graphite and, sometimes, fabric or found items in the work."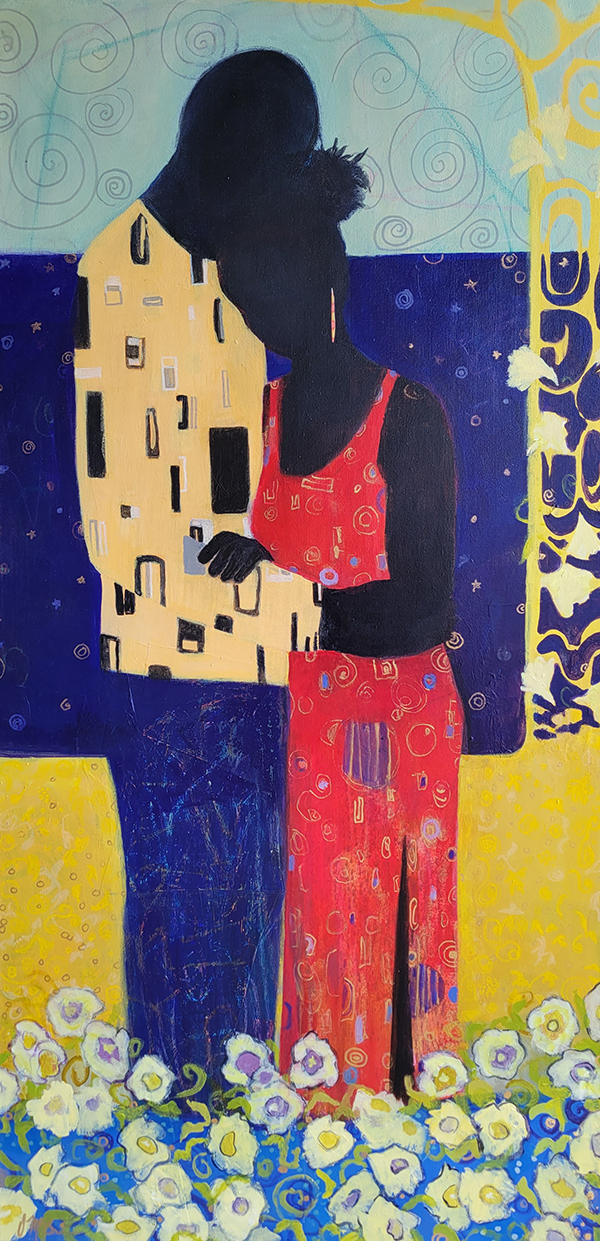 If you notice that the figurative pieces in this new body of work all use a very dark color with no defining details other than the outline of the face, hands or figure, Dee says that the decision to depict her figures as 'black' was not based on race or ethnicity. "In physics black is the total absence of color, whereas in art black is the inclusion of all colors. So for me the significance of using only one bold color, is inclusion."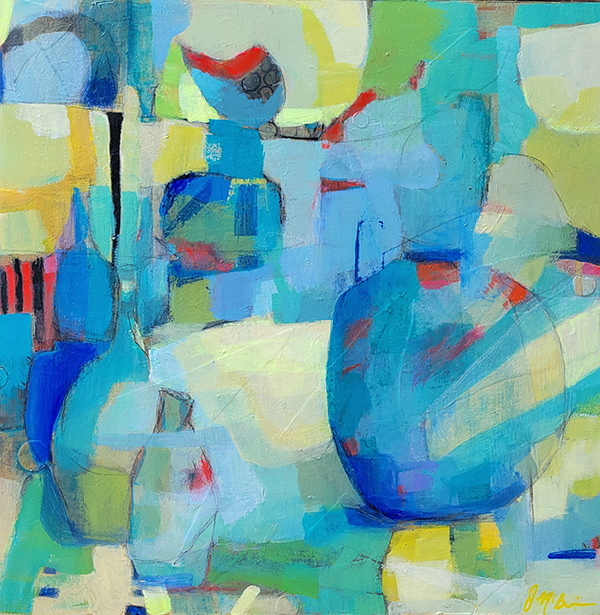 Be sure to come into the gallery to see this compelling exhibit of new works by Dee McBrien-Lee. Check out her ARTISTS page for a full menu of her art and the pieces in this show that can be purchased online.
Be enchanted with Incanto!