Anne Gibson —Fractures and Interludes
July 7 at 3:00 pm

-

August 1 at 7:00 pm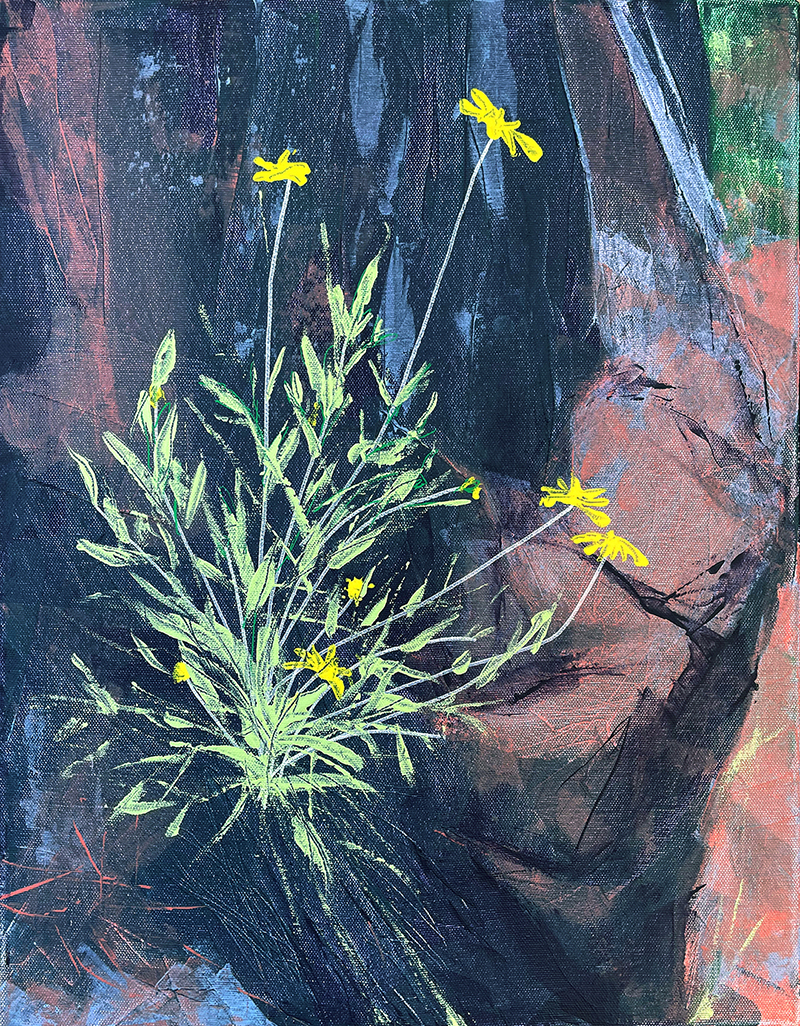 Anne Gibson's inspiration for her July exhibit
Each moment represents an interlude of a sort, that now between the past and the future. Each fracture might reveal a hidden gem.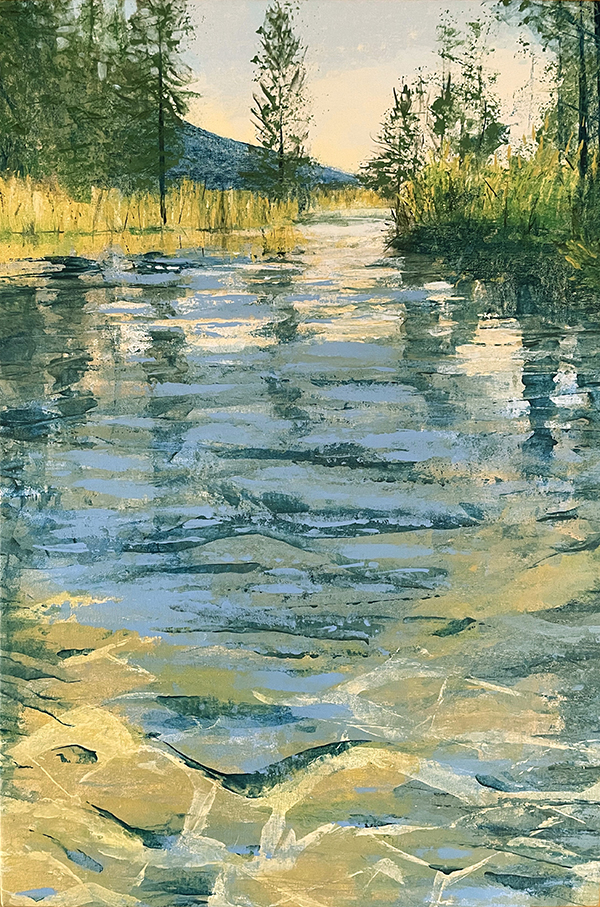 In this body of work, Anne Gibson takes a closer look at the spaces in between: the mighty juniper whose roots fracture through basalt to reach the water, the tiny flowers and lichens that cling precariously to a crack in the cliff face, the river suspended between the walls of a deep quiet canyon. Large vertical canvases of these three motifs, each nearly five feet tall, anchor this show and honor the resilience and beauty of the natural world. Other pieces reflect interludes that allow personal restoration: floating down a serene creek, hiking a favorite trail, daydreaming before a peaceful view.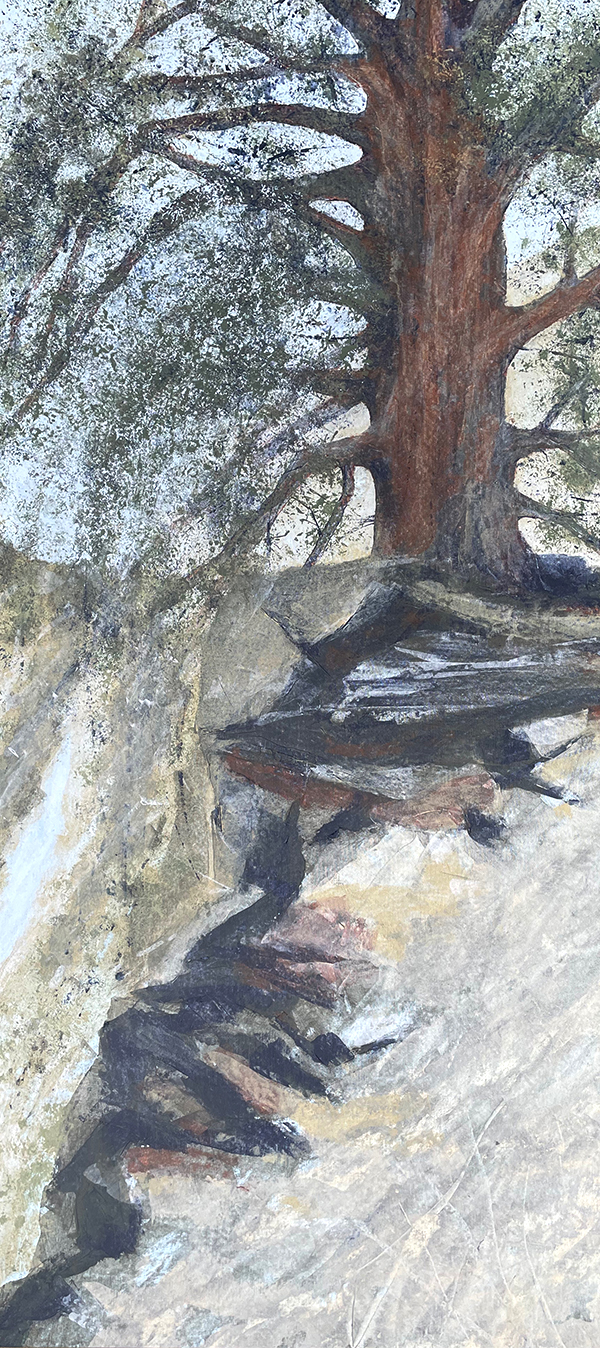 As fractures in our world seem to dominate every news cycle, whether they be as tangible as a dam breach or as conceptual as ideological divisions, it feels more and more important to seek and cherish the interludes:
Not a beginning, not an end, this neutral place is rich with stillness, with movement in all directions…. So pass in peace, stranger, though our orbits differ, I too have rested here at these limbo interludes in our shared planet's rotation.  – Debjani Chatterjee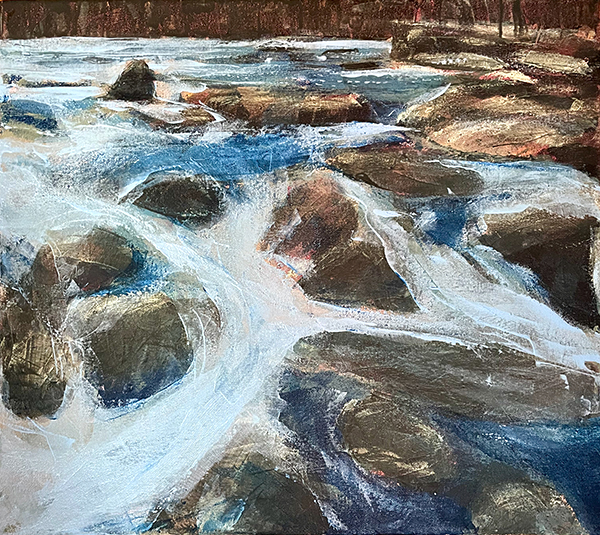 Slow down, look, and experience the interlude you find yourself in today. As this artist does so, she wonders most about our children's climate future and the lessons we can learn from the resilience of Nature herself.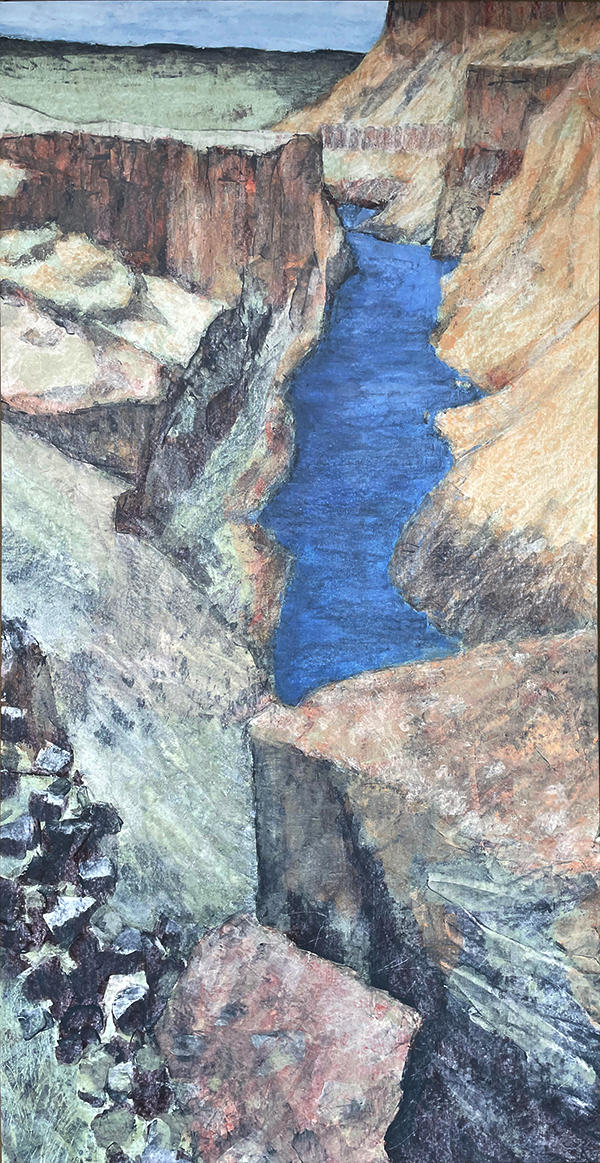 "Fractures and Interludes", a one-person exhibit with new paintings by Anne Gibson opens July 7, from 3-7pm during Bend's Old Mill District First Friday Gallery Walk. The show will be up through July.