Helen Brown —The Spectrum of Birthstones
May 3 at 3:00 pm

-

May 30 at 7:00 pm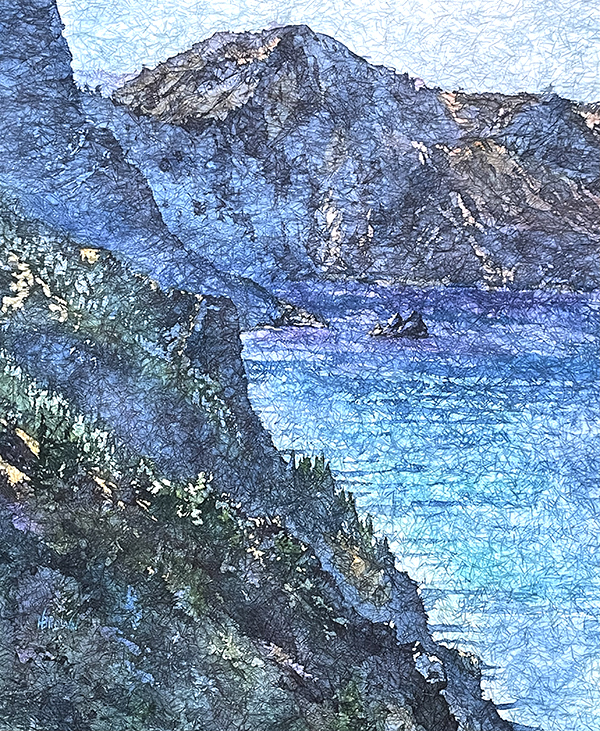 Above Turquoise Deep 
What better way to study color than to concentrate on the 12 birthstones of the calendar? Helen Brown will do just that in her May show at Tumalo Art Co. "I like the idea of examining color as a gem because each stone reflects many variations of its color through facets and light."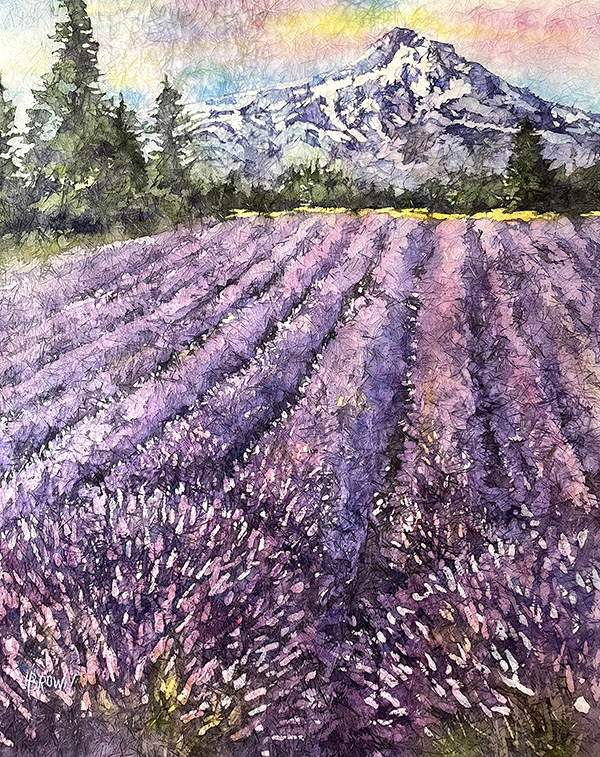 Helen's exhibit will include twelve new watercolor paintings, each focused on one gemstone's color. The subject of her work is broad, including landscapes, flowers, a night-time cityscape and even an old automobile. An award-winning watercolorist, her most recent being an award of distinction in the Watercolor Society of Oregon's Spring Aqueous Media show now on display at the Barber Library at Central Oregon Community College until May 29, for her painting, Vestiges of Mt. Mazama. She uses a unique process referred to as watercolor batik, using a wax resist process. This, combined with painting on rice paper, gives her images texture and contrast.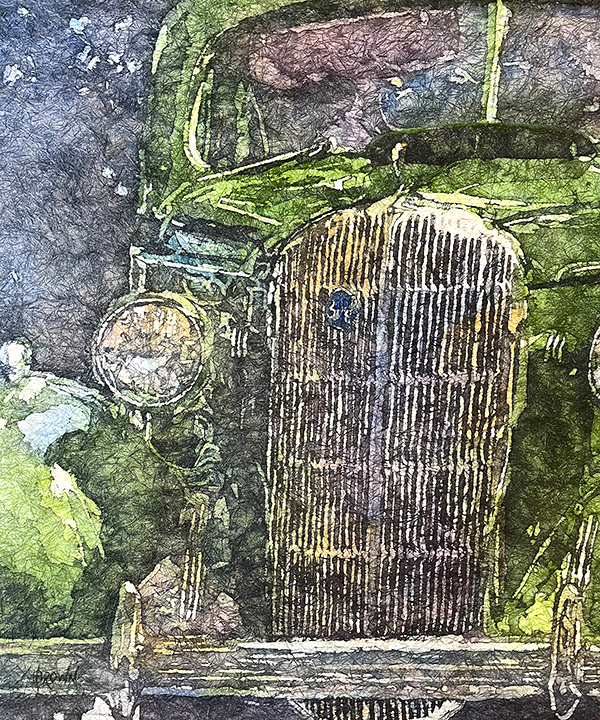 Helen's natural curiosity helps her to step outside of her comfort zone to explore painting all kinds of subjects. She became interested in the history surrounding the Lewis & Clark expedition which resulted in her show, My Journey with Lewis & Clark, first exhibiting at Tumalo Art Co in 2016, and then at the Oregon Historical Society in Portland from 2017-2018. Helen
regularly paints landscapes from around her home in Central Oregon, from alpine forest and mountains to high desert, as well as scenes from the many places she travels including a family cabin in Montana and the sojourns to the southwest. Previously a french teacher, she has lived in France and Australia.
For this show Helen has chosen unusual subjects like a rack full of gowns for the garnet birthstone and an old green automobile for the emerald birthstone, and a white winter forest of aspen. Many of these various subjects are filled with complexity, which she deals with expertly, retaining the important details that help the viewer explore the piece.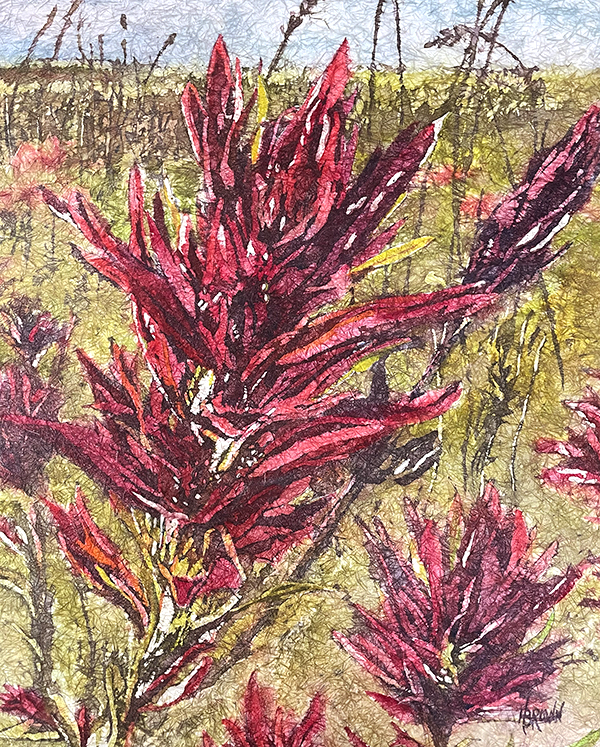 Find you birthstone!
January — Garnet
February — Amethyst
March — Aquamarine
April — Diamond
May — Emerald
June — Pearl
July — Ruby
August — Peridot
September — Sapphire
October — Opal
November — Topaz
December — Turquoise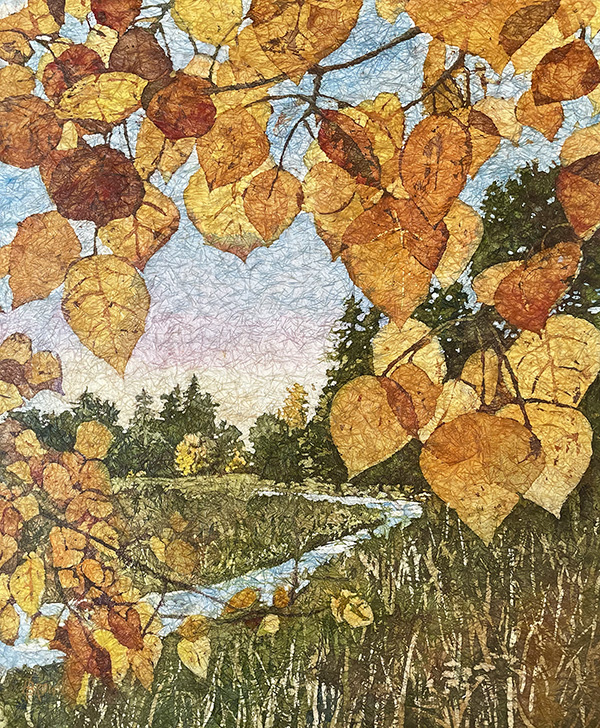 Helen Brown's exhibit opens May 5, and will run through May 30. Come in and see the spectrum of birthstones in diverse images.