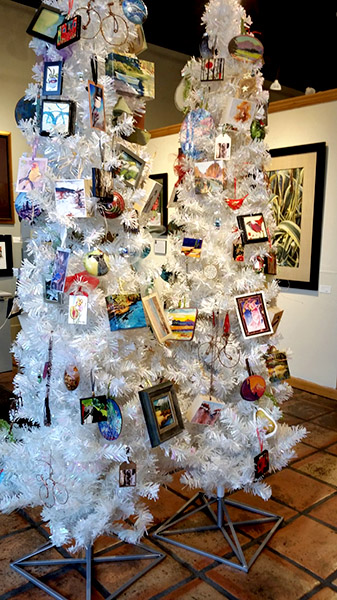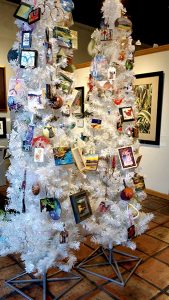 Tumalo Art Co.'s annual Winter Salon show, opens December 2, from 4-8pm during the First Friday Gallery Walk in Bend, Oregon, features small works in all media, subject matter and styles. And, every holiday season our artists create tiny, original fine art that is displayed on sparkly, white trees so that you can easily find one-of-a-kind gifts. Jewelry in five distinctively different styles, ceramics, turned wood with natural edges, hand-blown glass and sculpture round out our collection of hand-made, custom works that are perfect for giving. Many of our artists also have an array of fine art reproductions available.
This year fine art photographer Bruce Jackson is premiering new prints in a smaller format that is perfect for giving. His new piece "Abundance" features beautifully composed Mountain Ash leaves and berries at their height of color. Helen Brown has a selection of small art done in her distinctive watercolor batik style on rice paper. Shelli Walters, "Sunnyside Up" is only one of her mixed media pieces that are sized for easy purchase as well as four tiny spirit animals. These are only a few of the offerings from Tumalo Art Co. artists in this season's small art show—Winter Salon.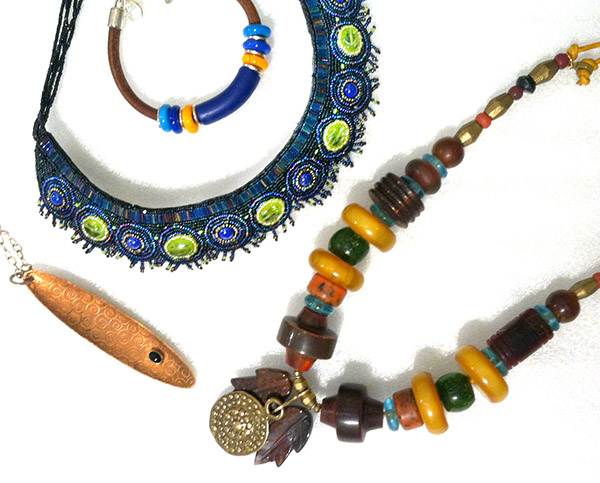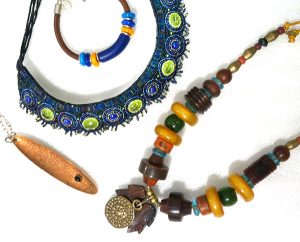 Tumalo Art Co. in Bend, Oregon, also offers jewelry by 6 distinctively different artists. Semi-precious and trade beads by Amber Bremmer, Judy Clinton's formed metal, lampworking with Moretti glass by Danica Curtright, vintage style by Lynne Magnuson, fine beading with turqoiuse by Julia Pfeifer and contemporary by Beth Yoe— jewelry styles from A-Z.
Just for fun…Danica Curtright's snowmen (left) and penquins. Mix and match for a festive look.
Tumalo Art Co. is located in the heart of the Old Mill District and is open 7 days a week, and till 8pm every night but Sunday when we are open till 6pm. 541-385-9144; tumaloartco.com