"Déjà Vu: Reinterpreting the Oregon Landscape Through an Altered Lens", new works in oil by Katherine Taylor opens August 2, from 4-8pm during Bend's First Friday Gallery Walk at Tumalo Art Co. in the Old Mill District.
For this show Katherine was inspired to create art commemorating some of the places she hiked and camped during the first year she moved to Central Oregon in 1996. Coming from dry New Mexico desert country, she was blown away by the many beautiful snow-capped mountains, sparkling lakes and emerald pine trees found here. "Recently I came across an old backpack that still had a journal I kept whenever I hiked to a new Oregon landmark. For this show, I decided to read a random entry, then paint an image reflecting the excitement and wonder my words described about the beauty I was witnessing," she explains.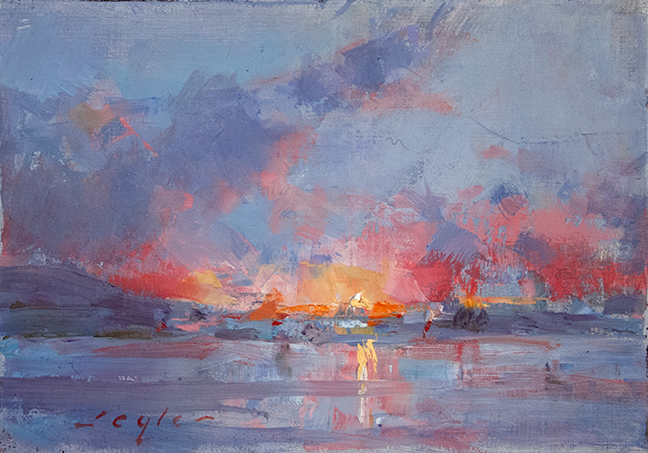 The altered lens in this case represents the nuance, the nostalgia, the growth and experience that Katherine has amassed since that first year she laid eyes on Central Oregon twenty-three years ago.
Working exclusively in oils, Katherine's artwork employs the dramatic chiaroscuro lighting and lustrous glazing she learned from her classical art training in the 1990s. Her inexhaustible desire to excel in oils has taken her into the studios of many contemporary masters to study a variety of creative methods; each technique learned has continued to inform her painting style, which some have described as "soulful and luminous."
Tumalo Art Co. is an artist-run gallery in the heart of Bend Oregon's Old Mill District. The gallery is open seven days a week from 10am-8pm Monday-Saturday and Sunday from 11am-6pm.