Last Spring artist and avid rafter David Kinker, was invited on a 19-day trip through the Grand Canyon with other professional rafters, and a celebrity or two During that magical time, and helped by good weather he produced 30 or so drawings and paintings. Later in his studio many large paintings followed. His show of these new works opens during the First Friday Gallery Walk September 2, from 4-8pm.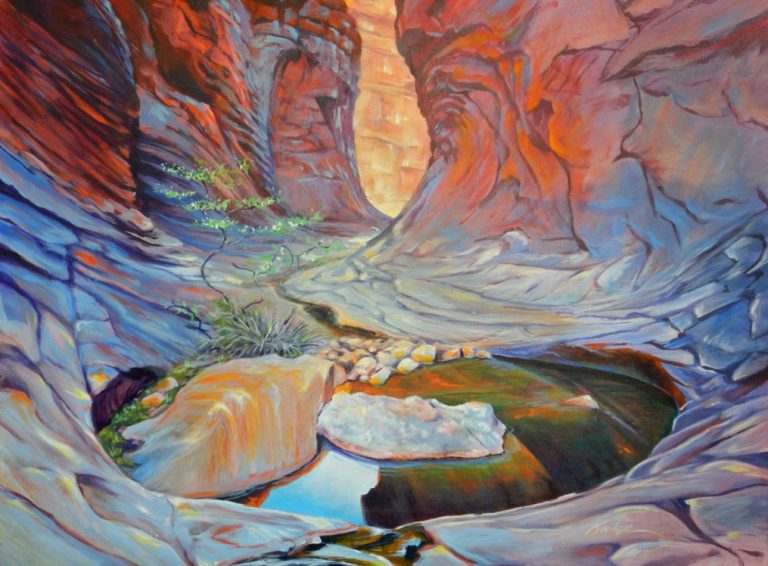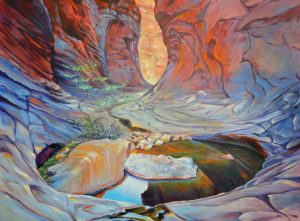 Rafting and Painting in the Grand Canyon
David remembers the Grand Canyon as full of unworldly beauty and grandeur. "Light, color, textures and scale bring all your senses into the moment. Daily walks become adventures of fantastical delights as water trickles down narrow side canyons though mazes of rock placed as if by the hand of some wondrously creative and imaginative god." David is well-known locally for his murals and art. He splits his time between painting, teaching and being a rafting guide in Bend, Oregon.
Check out more of David Kinkers art work.
Tumalo Art Co. is an artist-run gallery in the heart of the Old Mill District open 7 days a week. Over 25 well-known regional artists show their work at Tumalo Art Co. A wide range of mediums from paintings done in oil, acrylic and watercolor, to photography, digital media, original printmaking, ceramics, glass, jewelry and sculpture, there is something for every art lover.
Call 541-385-9144 for more information.