Lewis & Clark: Visions of Courage
Helen Brown's exploration in watercolor will take you along the trails of Lewis & Clark in 1805. Her paintings depict images they may have discovered along their journey, and as she pays tribute to these early explorers. Show opens May 6, from 4-8pm during Bend, Oregon's First Friday Gallery Walk.
Lewis and Clark are household names in the Northwest. Yet it wasn't until Helen Brown visited Seaside, Oregon recently and saw the statue of the explorers that a spark was lit and she started reading. "I love painting statues, and when I saw the one in Seaside, it occurred to me that if I paint it, I need to know more about these men. I even attended Lewis & Clark Elementary School in Missoula, Montana, but never gave them a second thought until now."  Ignited by "Undaunted Courage"  (Stephen Ambrose), kindled  by the illustrated National Geographic story "How We Crossed the West" (Rosalyn Schanzer), and fueled by the music of David Walburn's "West for America," Helen set to work painting images of the expedition. Her new series includes scenes that the Corps of Discovery may have seen along the way, botanicals they discovered, and animals that had yet to be documented.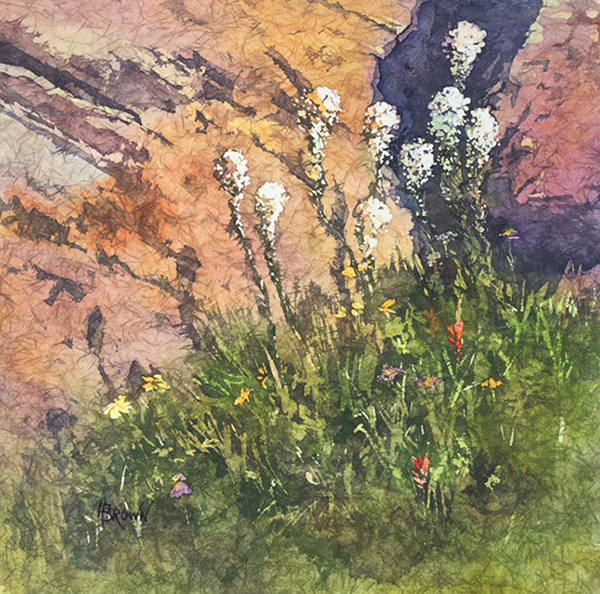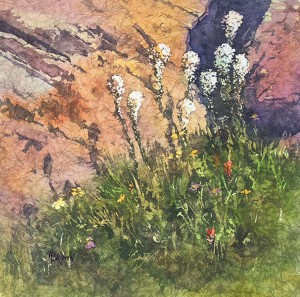 The Lewis & Clark expedition began in St. Louis in 1804, followed the Missouri River into Montana and up to the Continental Divide. Thomas Jefferson was hoping that his men would discover a continuous water route to the Pacific Ocean. That was not to be, but the expedition changed the course of history and helped facilitate trading and settling in the West, while having the adventure of their lives! Their adversaries included hostile indians, grizzly bears, hunger, the river's current, disease and bitter cold. It is incredible that only one man died on the expedition (and that was due to appendicitis.)
"I've spent a lot of time hiking, camping and living in Montana, and am most interested in the western half of this expedition, from Great Falls, Montana to Fort Clatsop, Oregon. But it is the spirit and courage of the group that most inspires me." So Helen is not ruling out more watercolors from the eastern side of the adventure in the future.
Helen's show opens at the Tumalo Art Company in Bend, Oregon's Old Mill District on May 6. Helen is a member of the Watercolor Society of Oregon and the High Desert Art League.