Artists at Tumalo Art Co. present "Summer in Winter", a group show featuring art to remind us all of warmer seasons and premier this years Tiny Art made especially for seasonal giving. The show opens Friday December 1, from 4-8pm during the First Friday Gallery Walk.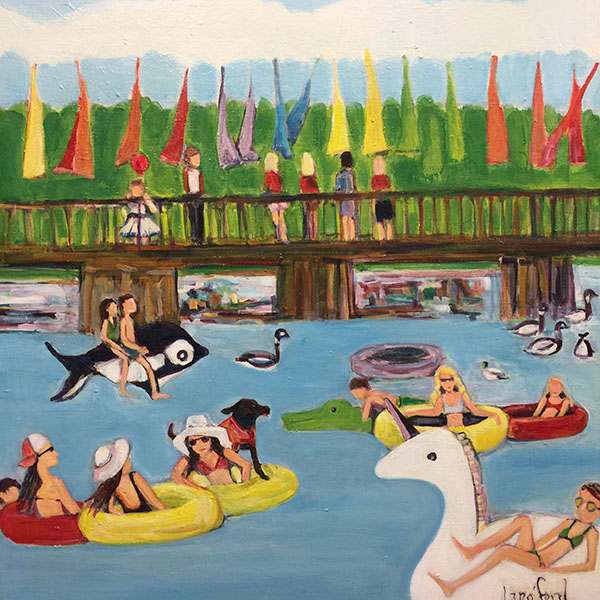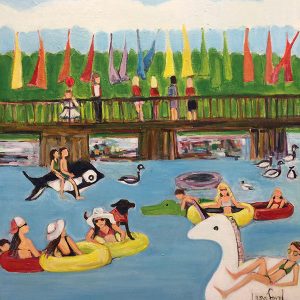 A sampling of art in the "Summer in Winter" group show…Katherine Taylor 's classic oil "Low Tide at Moolak Shores", bring back summer days at the coast, Marty Stewart's soft pastels of warm summer walks in the woods, Janice Druian's oil canvases of pastoral scenes and desert poplar trees, Shelli Walters mixed media of frollicking horses, "Spirit Run", and Langford Barksdale's colorful, depiction of floaters through the Old Mill District on the Deschutes River, are all evocative of the long, hot, lazy days of summer.
Our annual offering of tiny art, perfect for giving, and made lovingly by all of our gallery artists, will also be featured on glistening white trees. One-of-a-kind, and affordable there is a wide variety to choose from. From tiny paintings, to hand-painted ornaments, glass, wood-turned finials and more. Give art!
While visiting Tumalo Art Co. for our monthly First Friday Gallery Walk, also check out Lubbesmeyer Studio & Gallery in the Old Mill District and Bend Art Center in the Box Factory. These three outstanding galleries and studios make for an enriching First Friday Gallery Walk, in Bend, Oregon.
Tumalo Art Co. is an artist-run gallery in the heart of the Old Mill District, open 7 days week. www.tumaloartco.com; 541-395-9144.