Dorothy Freudenberg—Gardening in the Mind's Imagination
September 1 at 3:00 pm

-

September 27 at 7:00 pm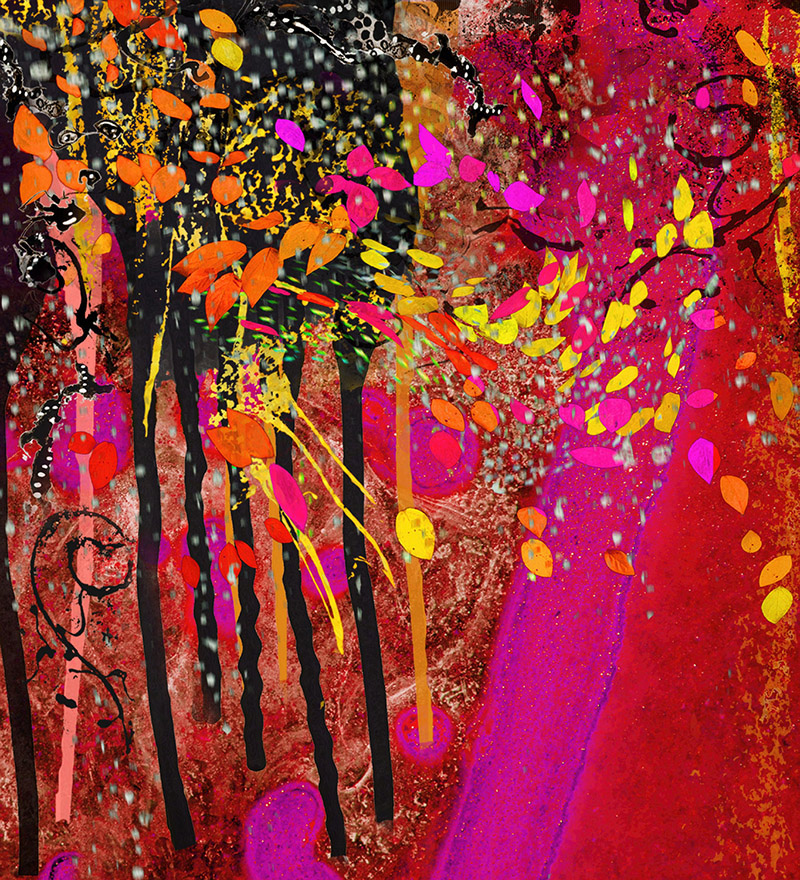 Dorothy Freudenberg's September exhibit


features digital media exploding with color and nuance.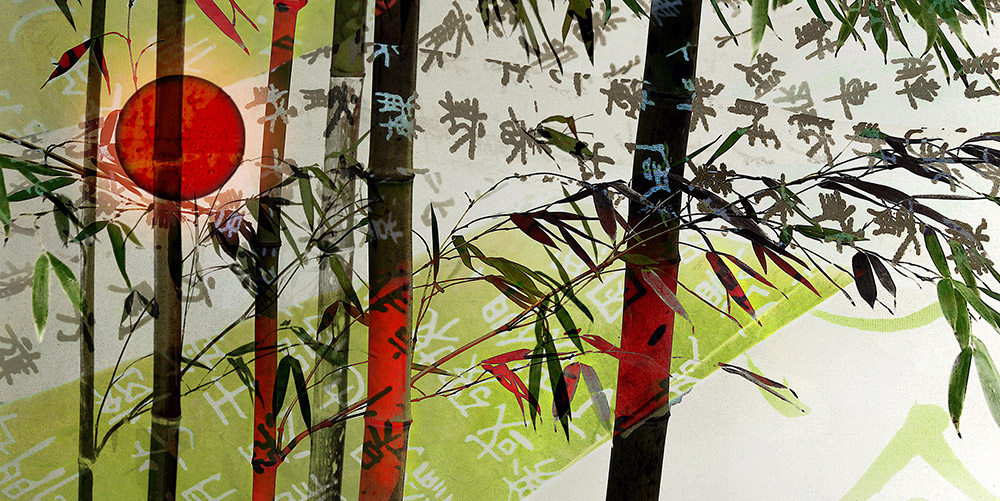 When Dorothy Freudenberg arrived in Bend many years ago, her garden became the focal point of her burgeoning photography experiences. Eventually she expanded the concept interpreting the whole planet as a huge, interconnected garden—one that supports all of life.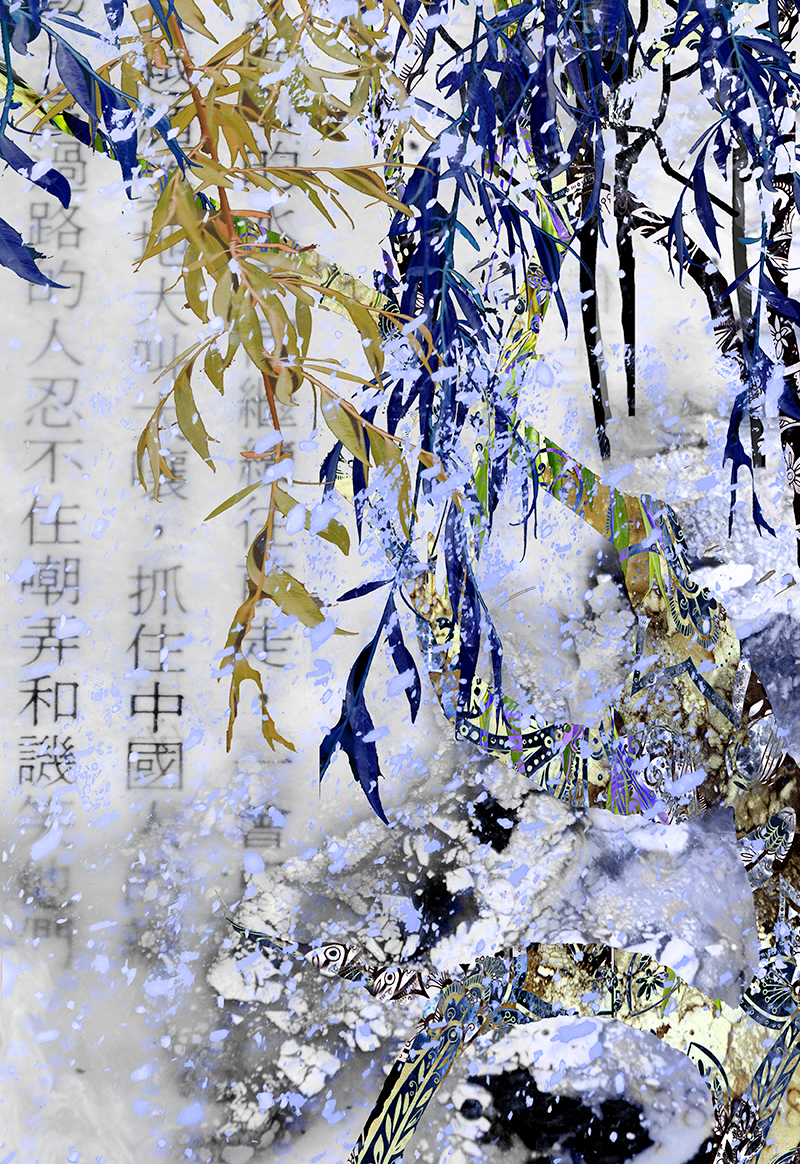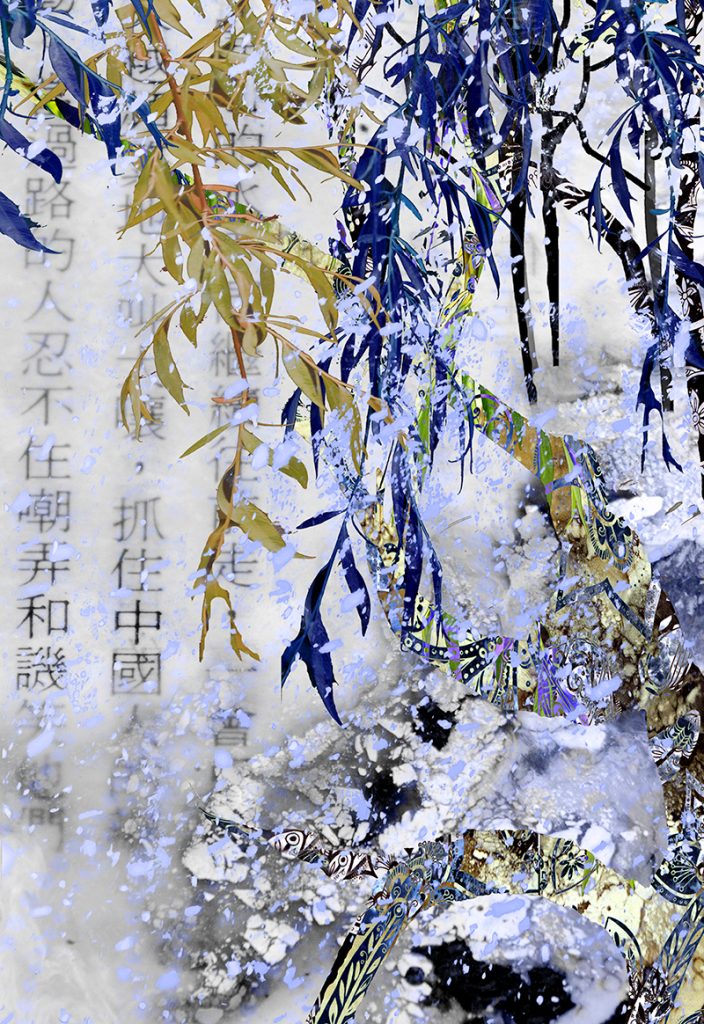 From using only the camera lens to create images, she moved into exploring digital media which lends itself particularly well to the development of metaphorical creations that have their basis in the real world, but then transcend the literal. On her almost daily early morning walks (often in the Old Mill District, along the river paths) Dorothy photographs nature as it is, creating stunning ethereal images of patterns and textures of flora and fauna often overlooked as mundane. Then, taking bits and pieces from all of these photographs, she creates images digitally that have their basis in the real world, but become pure emotion and imagination.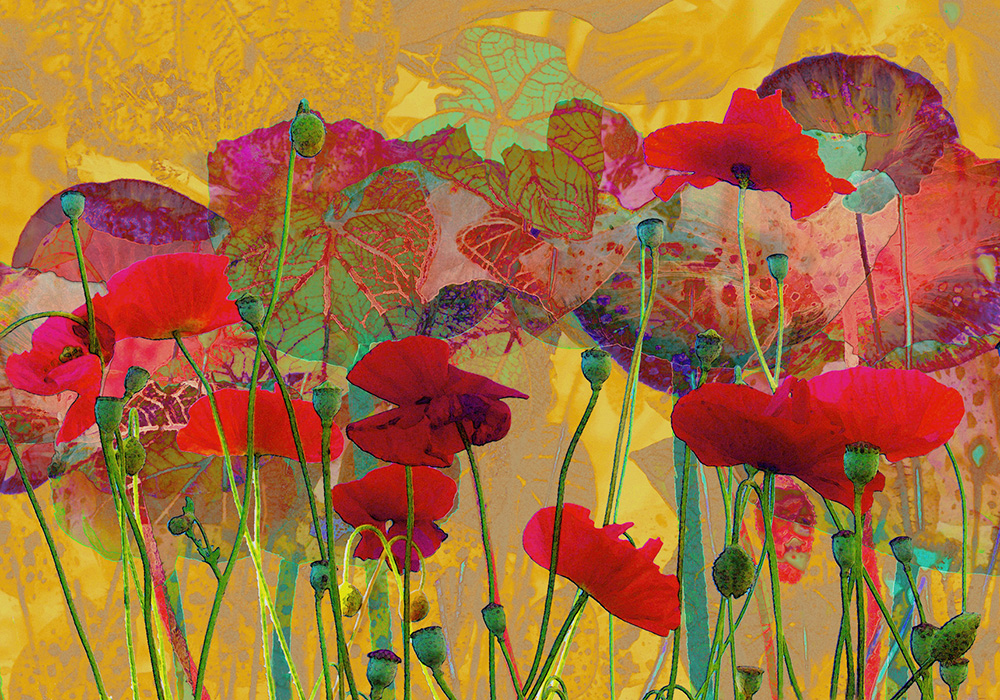 "While I love to photograph nature as it is, I also cannot limit my imagination to simply accept this as the final means of expression. Nature is the inspiration, the mind is the means to embellish and find sublime pleasure in the imagination's play.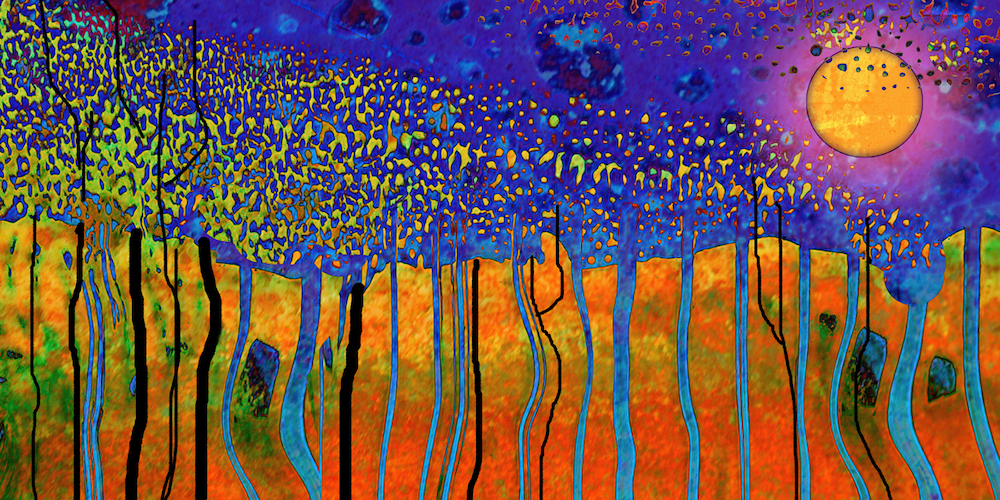 A classically trained pianist Dorothy has been putting the images of nature from her morning walks together with exquisite piano music into slideshows that can be seen on youtube. This meditative, calming slideshow will be available during her September exhibit on a USB drive for everyone's enjoyment. And, you will be able to view the photos used in the slideshow on a tablet set-up for that purpose.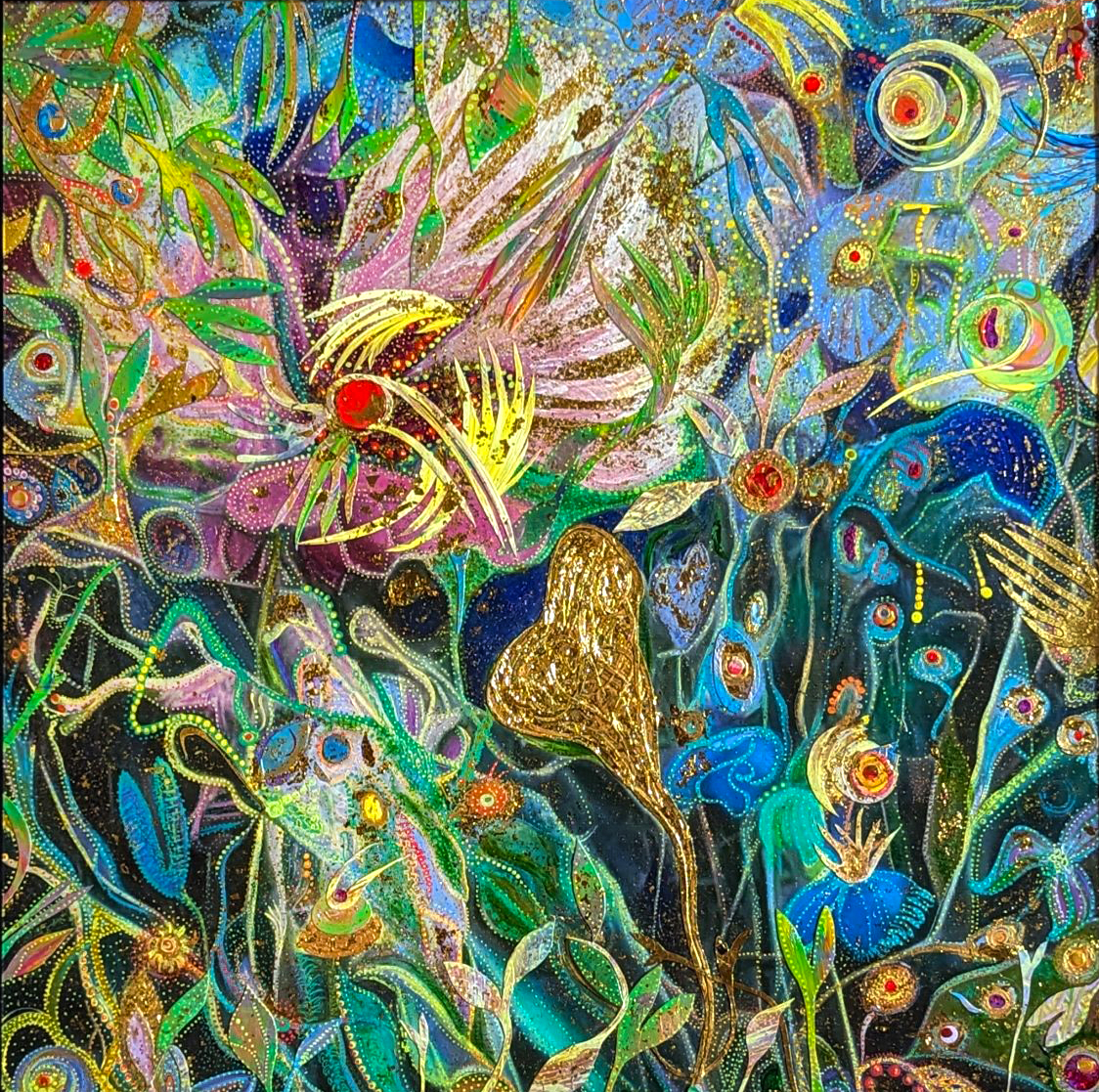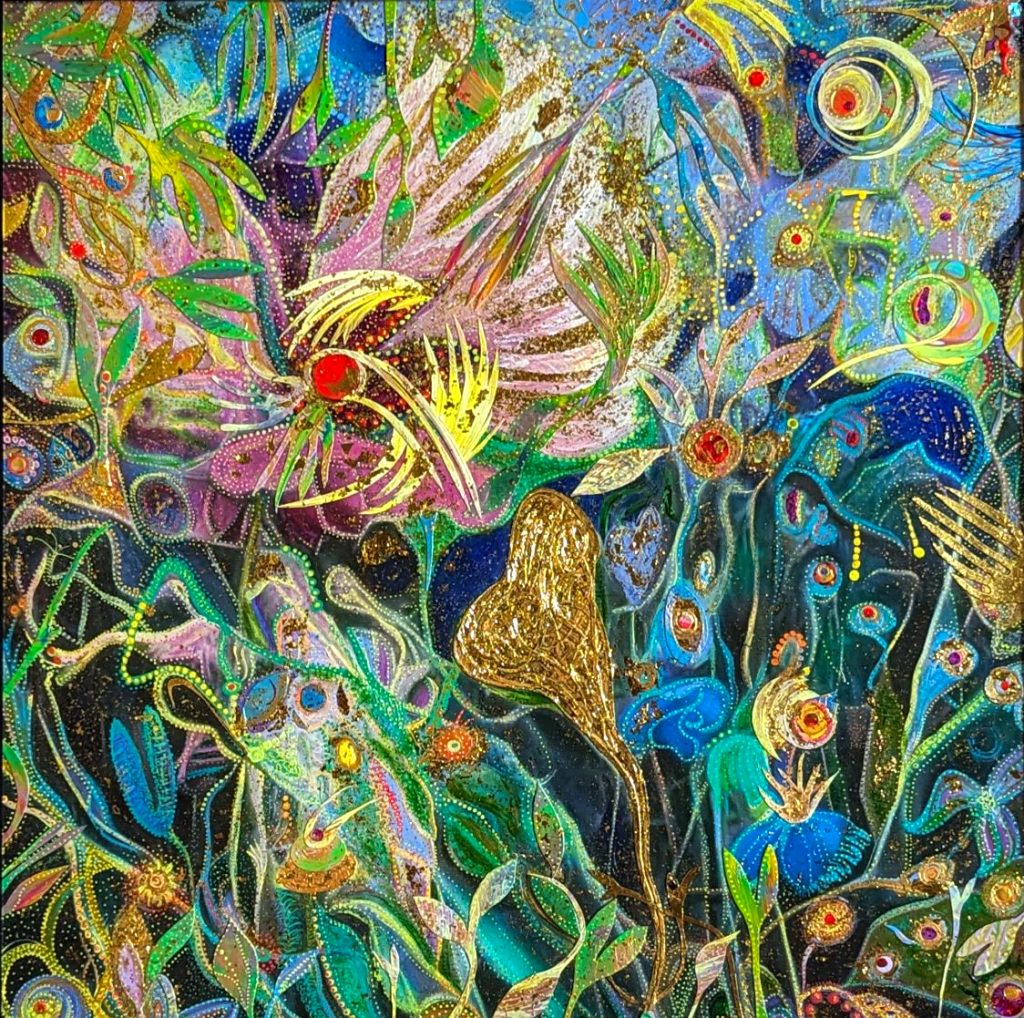 As a special addition to her exhibit, Dorothy worked with artist Dina Rhoden on a collaborative artwork titled, Intricacies, a mixed media dreamscape of floral drama. Dina worked in acrylic paint and collage on top of a digital media image from Dorothy's most recent Garden Bliss photograph series. The result is magical. Stems, leaves, and blooms seemingly move together in a colorful, ephemeral dance that celebrates life and human imagination.
Dina Rhoden employs vibrant colors and shapes in her collages that celebrate the joy of the human imagination. She has an Master of Fine Arts from The University of Washington and a Ph.D from the University of Cincinnati. During her working career she split her time as a professor and director of a social work agency.
Dina and Dorothy met at Tumalo Art Co. during Dorothy's artist/gallerist shift and formed an instant artistic connection. They decided to combine artistic expressions as an experiment and it resulted in this artwork filled with pure joy.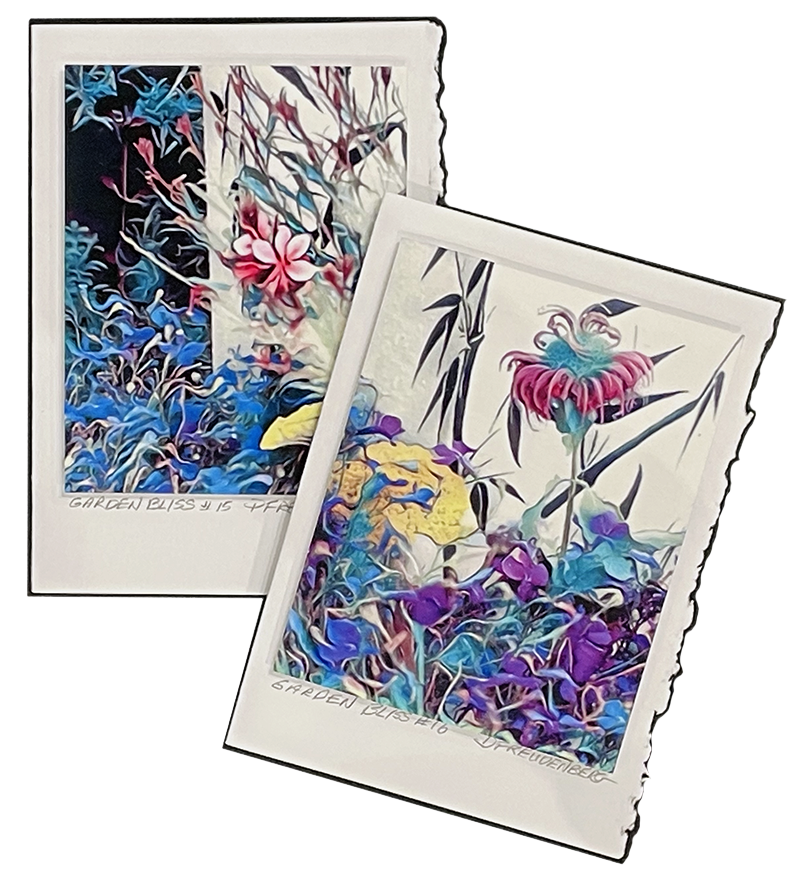 Dorothy has also reproduced special fine art cards from the Garden Bliss photographs. Totally assembled by Dorothy and created for her September, Gardening in the Mind's Imagination show, these new cards are miniature fine art prints. The images are a bit larger than on her other 5 x 7″cards, and have a protective coating that also gives the print a deeper sheen. Prices vary based on creative additions to each card. All of these garden images are available as larger prints. Email the gallery at art@tumaloartco.com to be put in contact with Dorothy for sizes, costs and ordering.
Gardening in the Mind's Imagination will be on the walls through September…be sure and stop in!