Equilux — Group Show
March 3 at 3:00 pm

-

April 4 at 7:00 pm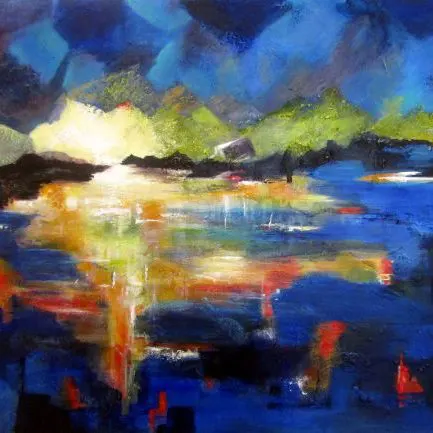 "Bright Bay" is an acrylic by Mollie Jurgenson   details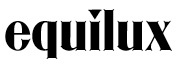 When Day & Night Are Equal
For March, the artists in Tumalo Art Co. create art about the "Equilux" with a group exhibit opening March 3, from 3-7pm during the First Friday Gallery Walk in the Old Mill District.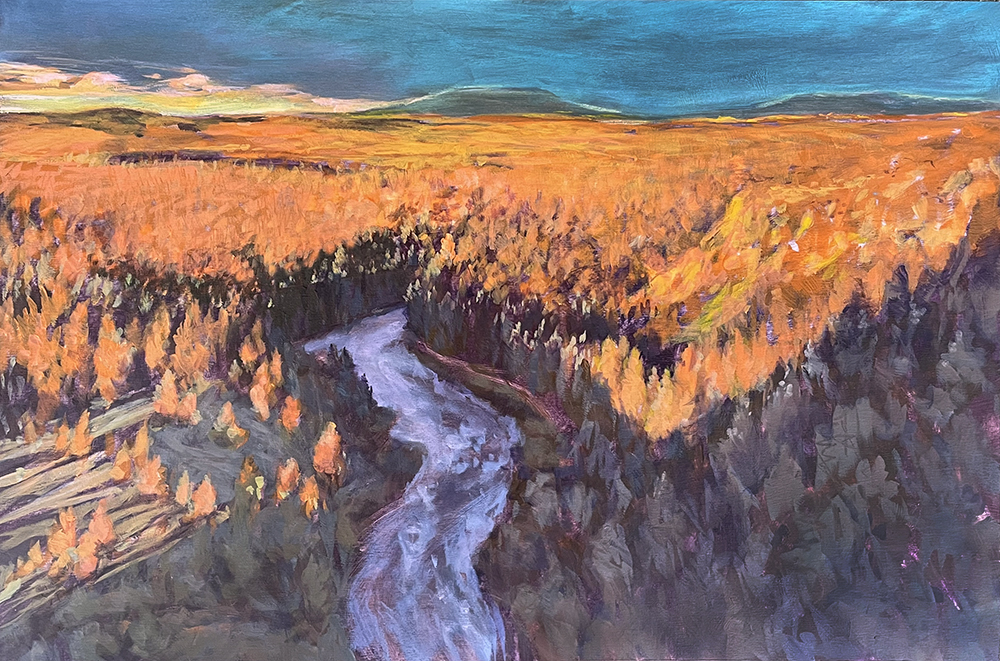 Twice a year, day and night reach a perfect balance of 12 hours each, creating a little-known event called the Equilux. The Equilux happens just a few days before the much more well-known equinox, which happens March 20 this year. Equilux means "equal light" in Latin and describes when day and night are equal.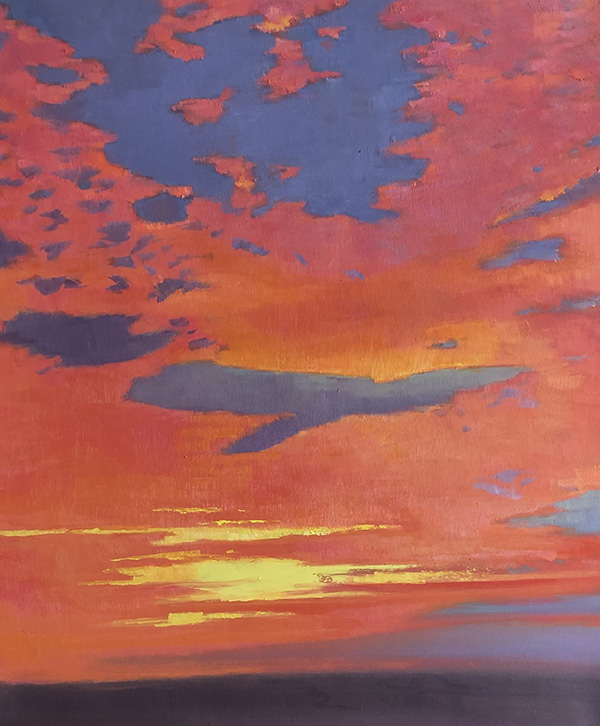 This is a compelling subject for artists who are often enthralled by that moment when day becomes night and the incredible light effects that are produced. Art in many mediums and sizes will describe the effect of light and dark on the land and objects in this exhibit.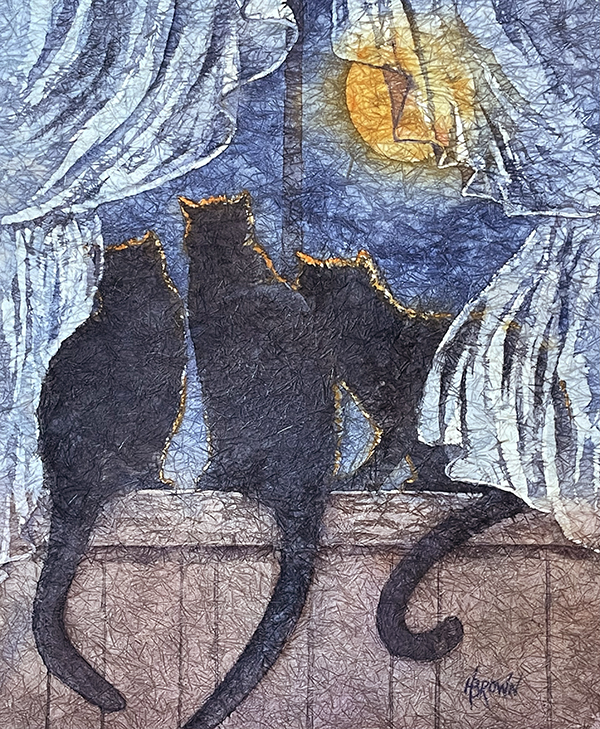 Our artists work in all mediums, from watercolor to oil and acrylic, mixed media, Digital art and photography. There are also a variety of sizes to choose from. Complimenting the 2D art are hand-blown glass, ceramics and wood-turning and wood segmented objects as well as sculpture. One of our goals as a gallery is to provide art for the beginning collector as well as those who are looking for large pieces for their homes or corporate settings.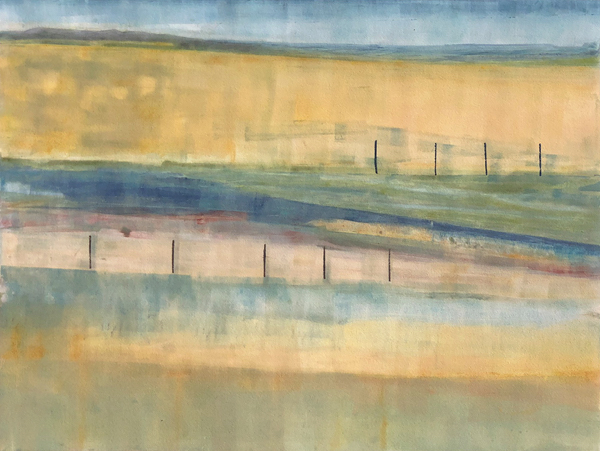 This is just a cross-section of the art in the show. Come in and experience the shifts in light and dark, daylight and night in our March "Equilux" Group Exhibit. We are open 7 days a week!