December Group Exhibit—O Tannenbaum + tiny fine art
December 1, 2023 at 3:00 pm

-

January 31, 2024 at 7:00 pm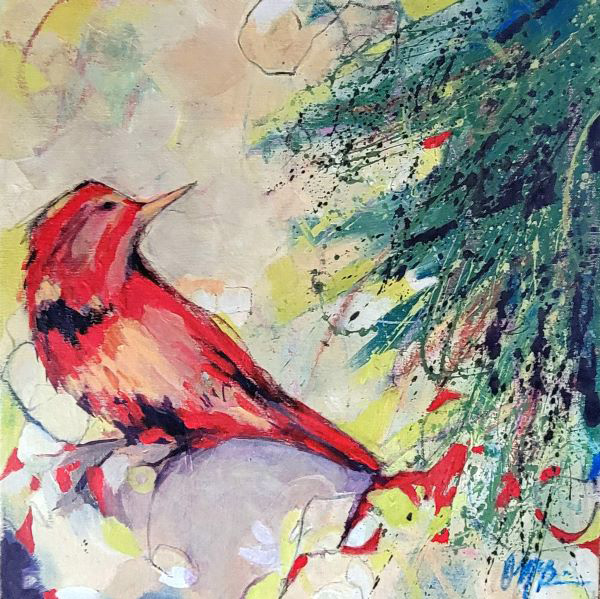 Forevergreen, Dee McBrien-Lee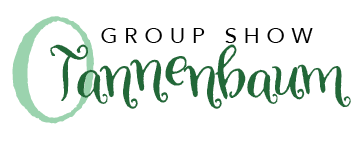 Our December Group Exhibit, O Tannenbaum celebrates the fir trees' evergreen quality,
traditionally a symbol of constancy and faithfulness.

Retreating Sun, Helen Brown
Being surrounded by the evergreens, be they pine, fir, hemlock, or juniper trees in our high desert mountain home, this seems an apt way to illustrate one of the joys of winter.

Evergreen Melt, Katherine Taylor
Our forests are also home to many species of wildlife and birds and we want to bring them to the show as well.

A Pause in the Woods, Judy Hoiness

  Gather Round, Shelli Walters
Start December Gallery Walk experience early—from 3-7pm. There will be great wine from Evoke and Va Piano, yummy food, interesting conversation and art that will move you. Lubbesmeyers Studio & Gallery and the Stacks Studios & Gallery (just upstairs), Amejko (in the little red house) and various stores in the Old Mill District are hosting artists. Stop by—we have flyers and can direct you from Tumalo Art Co.
____________________________________________________
Give Art!

Our sparkly white trees are decked out with hand-made, fine tiny art offerings by all of our artists!
We encourage you to give art! And we make it possible with affordable tiny art that is perfect for hostess gifts,
and gifting all of your special people.
Jewelry makers Danica Curtright, Judy Clinton, Grace Gasior and Jane Uhjazi offer sophisticated styles for every taste. Blown glass beads, precious and semi-precious metals  and stones. Contemporary and colorful.
Ceramics by Patrick Horsley, Peter Roussel and Linda Heisserman, in many shapes, sizes and colors.
Thrown pottery, raku, porcelain and hand-built.
Glass & Wood—Hand-blown glass by Nancy Becker, fused glass by Susie Zeitner and Nancy Dasen,
segmented wood by Dave Carlson.
Giftable sculpture—bronze by Danae Bennett Miller and Kim Chavez, and formed papermache by Shelli Walters.
Can't visit the gallery in person to make your selections? Check out our online shopping cart. Not all available art is shown online, but there is a good variety to help you see what our artists are creating. Or call us (541-385-9144) and we will talk you through what is available, by using facetime or texting photos. And, we ship!
May your Holidays be joyous and creative!
Not sure which art the one you want to gift will love the most?
Purchase a gift card online.
Or, if you prefer, come in and we will put a traditional gift certificate in an envelope for you.