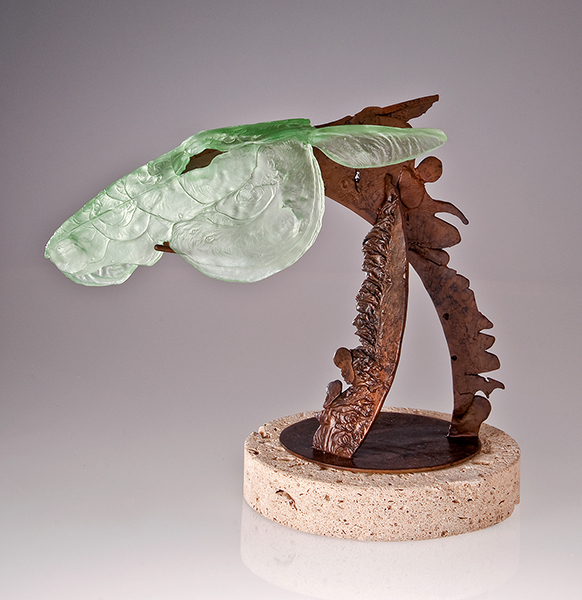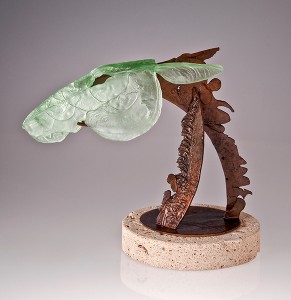 Danae Bennett Miller, Tumalo Art Co.'s featured artist for June, will show new works of sculpture and mono prints. The show opens June 6, during the First Friday Gallery Walk, from 5-9pm.
Danae creates bronze and glass sculpture from wax, which when poured makes textured, organic shapes. After the lost wax process is complete, she fabricates the bronze or glass pieces into animal forms, conjuring life and motion out of once fluid ripples and flows.
Danae is inspired by the ranch animals and wildlife that surround her studio in Tumalo. Her one-of-a-kind sculptures are part of the cultural landscape in Central Oregon and beyond, with several public sculptures, including Bueno, Homage to the Buckaroo, a larger-than-life sized bronze horse in a round-about on Newport Ave in Bend.
An expert printmaker, Danae's stylized monoprints of the same animals depicted in her sculpture, dance with life.
Tumalo Art Co. is an artist-run gallery in the heart of the Old Mill District, open 7 days a week. www.tumaloartco.com; 541-385-9144.