See Nancy Becker's new hand-blown glass from her August 2020 Songs on the Wind show on the Tumalo Art Co. shopping cart for easy purchasing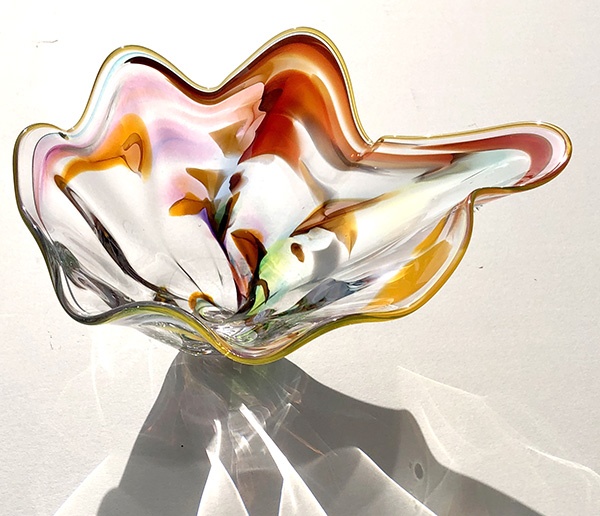 High Desert Sunset l 6″h x 13″w Details
Nancy Becker's hand-blown glass in her August show at Tumalo Art Co. represents tuning into Central Oregon's environment after a five-year stay in the Southern United States. Songs on the Wind opens Friday, August 7, from 4-7pm following Covid-safe requirements.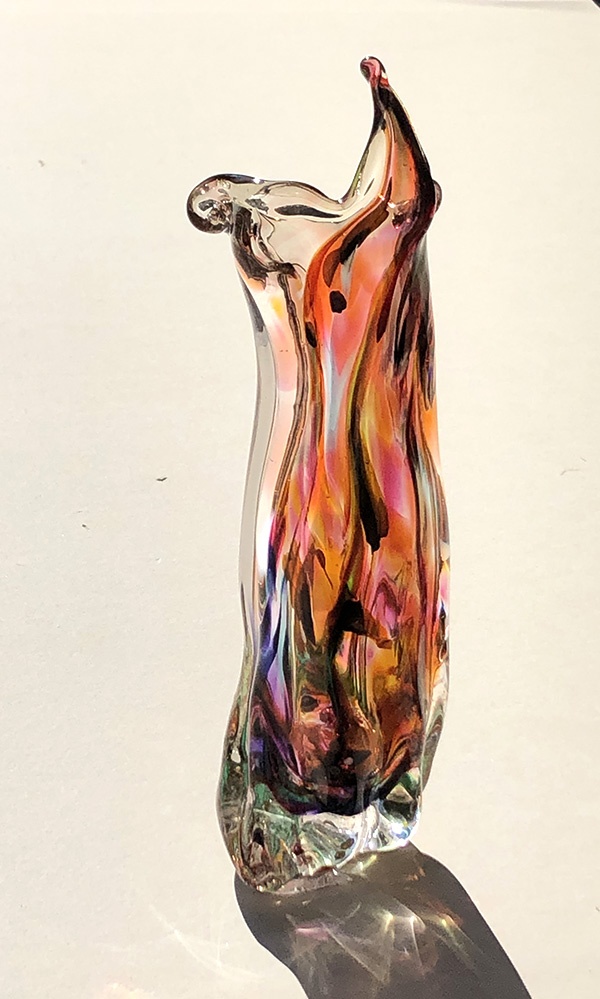 Spirit of the Badlands l Dance of the Flower Faeries Series l 11″ h Details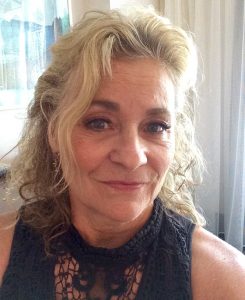 "The pieces in the Songs on the Wind collection represent interpretations of moments spent in our natural and wild lands. We are surrounded by breathtaking beauty in Central Oregon and also experiencing unprecedented growth. How do we balance the needs of the humans with the needs of the wild to simply be wild? There is incredible depth in the experience of simply being still in nature. And tremendous detail everywhere for us to wonder about as we wander. After spending five plus years in the Southern U.S., I love becoming reacquainted with Central Oregon. I see so many more details and hear more of the songs and melodies woven throughout nature. While we humans struggle to find our footing nature continues expressing great joy. The birds sing, the trees sing, the wind sings.To all of us. These pieces capture a fleeting moment of joy."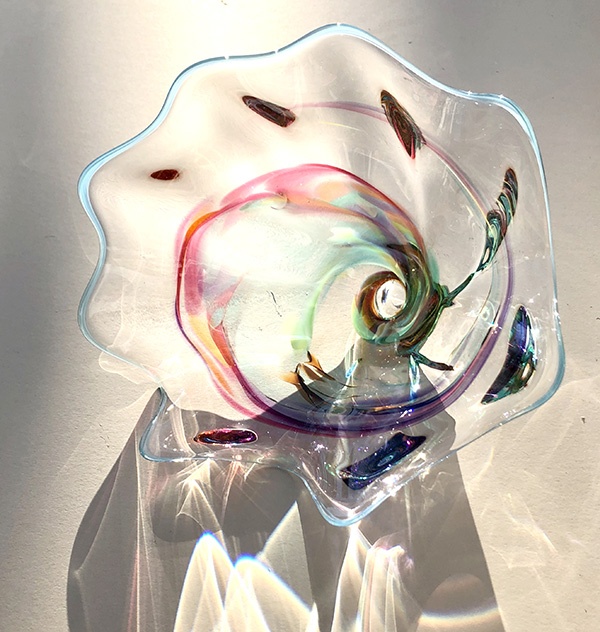 The Splashing Song of Dillon Falls l 6″h x 11″ w Details
Nancy's palette for these new glass creations represent high desert color, and many employ clear glass giving them luminous transparency. The spirals inherent in each glass shape is meant to communicate the revealing that occurs in nature, each moment unique and unfolding. Also included in the show will be several new Nature Spirits from her "Dance of the Flower Faeries" series.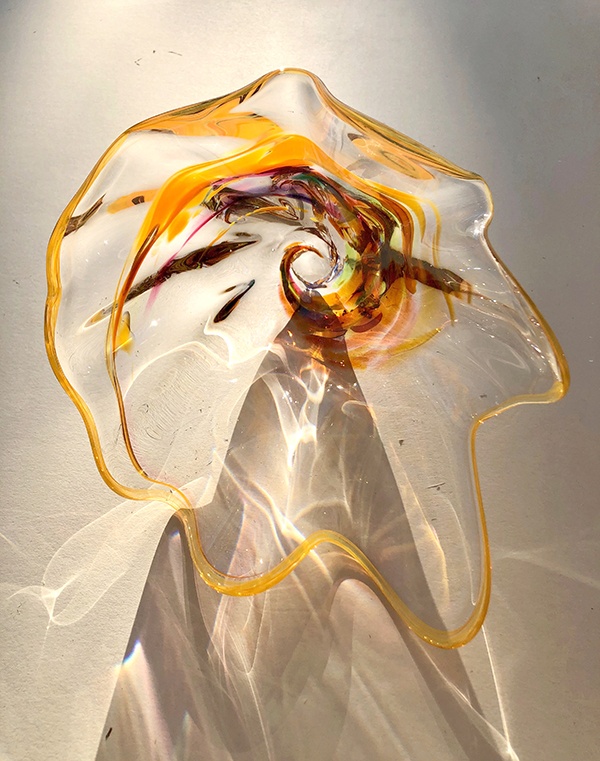 And the Canyon Sings It's Own Song l 8″h x 11″w Details
This is only a sampling of the 15 extraordinary pieces in this August exhibit of hand-blown glass by Nancy Becker. Please contact the gallery if you cannot come see it in person and we will gladly send you photos and details of all of the works.
Contact Nancy by email for more information, to make an appointment to view art,
and to purchase.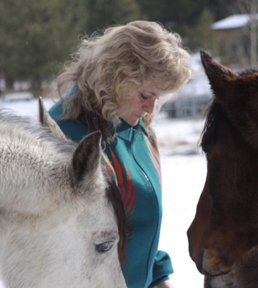 Nancy Becker makes hand-blown and shaped glass objects combining technical craftsmanship with immense beauty. Finding her inspiration from nature, Nancy has spent years refining her approach to this incredibly responsive medium.
"The same stream of life that runs through the world runs through my veins night and day and dances in rhythmic measure. It is the same life that shoots in joy through the dust of the earth into each blade of grass and breaks into tumultuous waves of flowers." ~Rabindranath Tagore(1861 – 1941)
"I am completely enchanted by the beauty surrounding us and by the intricate, delicate fabric of living. Central Oregon is an area rich in wildlife, big skies and natural splendor offering constant inspiration.
Art is a language, a communication everyone knows at a deep level and I love to speak that language. My main art vocabulary exists in hand-blown and shaped glass — a complex and mesmerizing material. Glass is neither a solid or a liquid, changing properties as it changes temperature, it offers unusual challenges. Glass is heat, color, transparency, luminosity, and in motion. It is a challenging material willing to be transformed.
Needing to immerse myself in nature I drink in color and sky while riding my horses. Time stops while listening to the wind, the trees and the birds. It's a personal symphony of perception that I bring to my art forms."
The creative process is my natural expression. Art is the result.