Katherine Taylor's July 2020 exhibit—Totem Power, a collection

of paintings
honoring her totem power animals and their qualities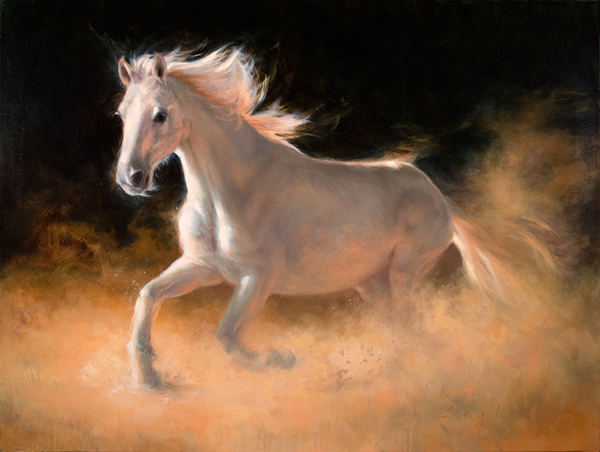 Horse Totem – Freedom | Power, oil on canvas, 30 x 40 details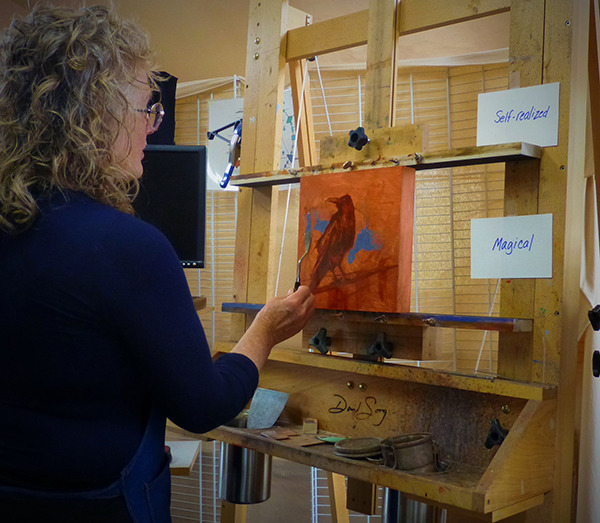 "I chose the 'totem' theme for my July show back in February; that turned out to be very serendipitous because as I painted each animal over these last three months, I drew on the powerful spirit qualities of that animal to help me cope with a global pandemic I thought I would never experience. What a great opportunity! These times call for powerful emblems; each painting in this show became a calming emblem for me as I created it. With any luck, these totems will impart the same gifts to any viewer ready to receive them."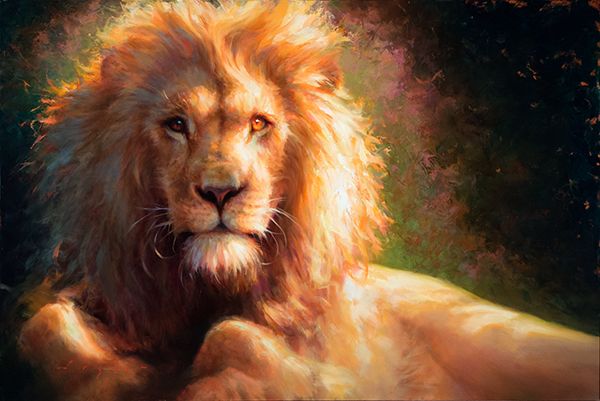 Lion Totem – Strength | Courage, oil on panel, 24 x 36 details
For example, the totem quality of a lion is said to be courage and strength. The lamb, innocence and forgiveness. A butterfly, grace and the ability to accept change. Katherine painted each animals with their particular qualities in mind, keeping the words on her easel as a reminder.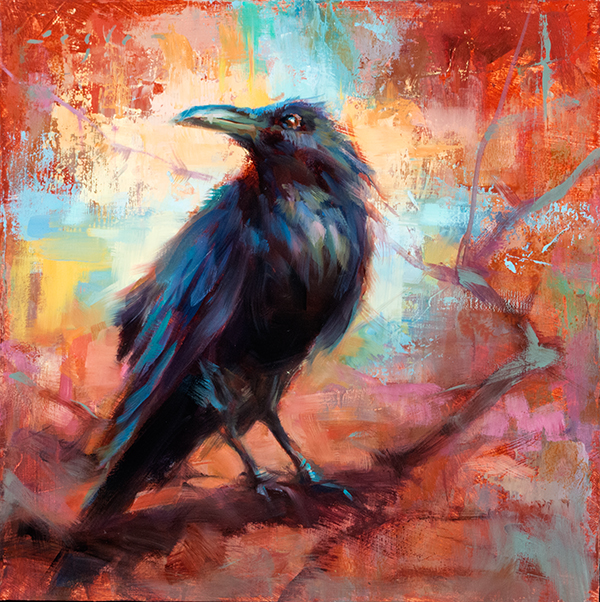 Raven I Totem – Magical | Self-Realized, oil on cradled board, 10 x 10 details
The Native American term "totem" means a sacred being or object, often symbolized by an animal that is used to guide an individual. Animals that repeatedly show up in a person's dreams or real-life interactions offer that individual wisdom qualities that are unique to that creature.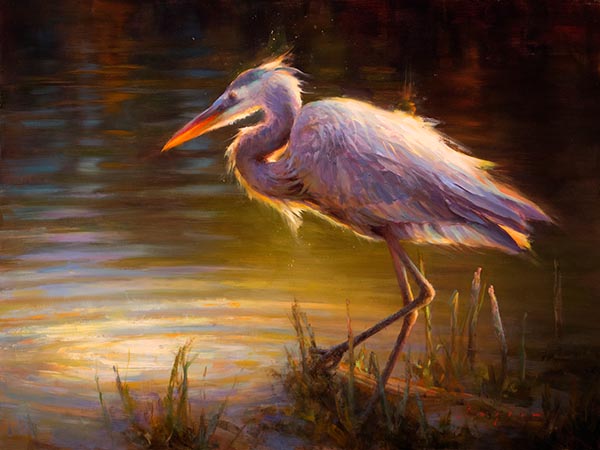 Heron Totem – Calm | Present, oil on panel, 18 x 24 details
Altogether Katherine's has painted 13 totem animals for her July show including a bison, lamb, rabbit, swan, lizard, and Pandora moth not shown on this page. Come see these animals in person at Tumalo Art Co. and choose the totem that is personal to you. If you can not attend in person please contact us and we will be happy to send you the images and all details.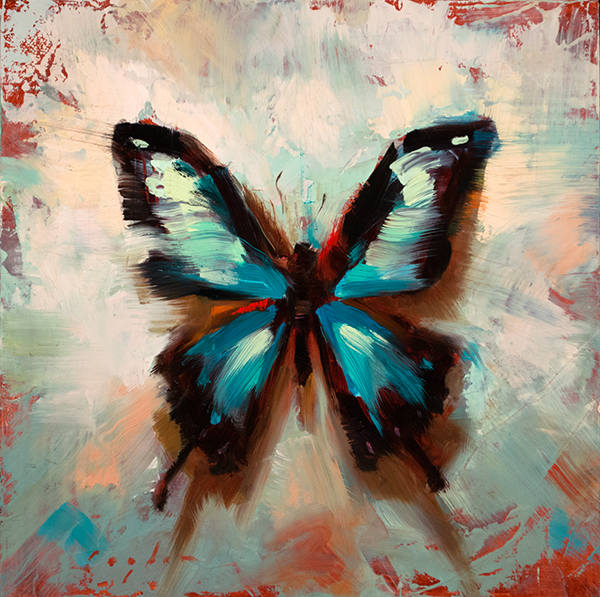 Papilio I Totem – Grace | Ability to Accept Change, oil on cradled board, 8 x 8 details
This collection includes both large paintings, from the Horse totem at 30″ x 40″ all the way down to the Papillio totem at 8″ x 8″.
______________________________________________________________________
Current paintings by Katherine Taylor
Contact Katherine by email for more information, to make an appointment to view art,
and to purchase.

Working exclusively in oils, Katherine Taylor has been painting and exhibiting in Central Oregon for 20 years. Her signature artwork employs the dramatic chiaroscuro lighting and luminous glazing she learned from her classical art training in the 1990s. Eventually, Taylor was led to experiment with Baroque Realism (focus on the figure), Naturalism (lots of alla prima and plein aire study), and Russian Impressionism (lively paint application and color studies). Her inexhaustible desire to excel in oils has taken her into the studios of many contemporary masters to study a variety of creative methods; each technique learned has continued to inform her painting style, which some have described as "soulful and luminous."
Taylor paints all subjects from landscapes, to figurative, to still life and others in between. Her portrait commission work continues to be robust. Taylor's work has been included in juried exhibitions and private collections in the United States and Europe. She has exhibited in many places, with current gallery representation in the Northwest United States. Taylor also teaches and lectures on classical oil painting.
To see more of her work, visit Katherine Taylor's website.